Dominican Coconut Rum Punch (recipe)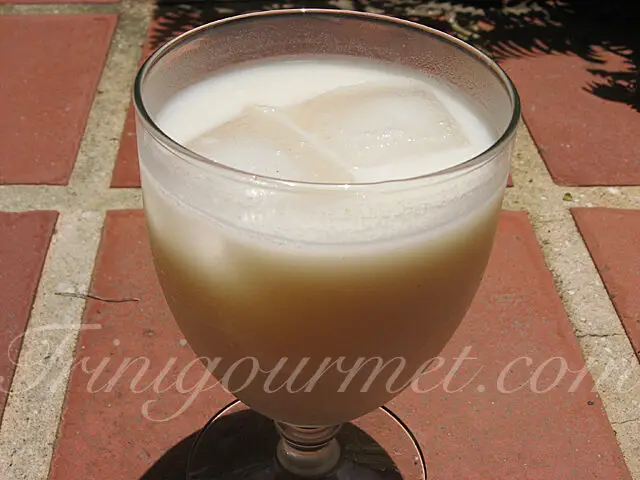 This post was originally published on June 16, 2009. It has been updated twice since then and has been featured on Wellsphere.com.
When Trinidad was all abuzz with preparations for the Summit of the Americas I got the wild idea to feature the foods of the member nations as part of a buildup to the actual event. Except for one entry unfortunately that didn't happen as things got unexpectedly busy on my side. I did however cook up a storm though and those regional specialties will eventually all see the light of day on here 🙂
This recipe from Dominica is deliciously addictive and is guaranteed to go straight to your waistline! 🙂 It reminds me a lot of a Puerto Rican coquito.
Dominican Coconut Rum Punch
Source: Adapted from a recipe on Dominica Recipes
INGREDIENTS:
3 cups coconut milk
1 box evaporated milk
1 tin condensed milk
2 cups white or dark rum
1 drop almond essence
2 drops vanilla essence
1 pinch ground nutmeg
Couple sticks of cinnamon
METHOD:
1. Simmer coconut milk with cinnamon half to one hour with cinnamon sticks.
2. Cover and let cool overnight.
3. Add condensed milk & evaporated milk, rum, nutmeg and essences.
4. Serve over ice cubes or crushed ice.
---