Shandy Carib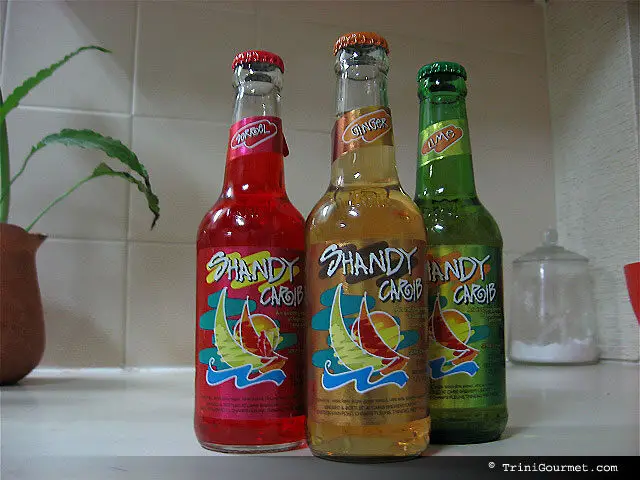 Everyone who knows me knows that I have the alcohol tolerance of a 5 day old Pomeranian puppy. So, for me drinking a Shandy or two is the furthest I usually go when it comes to flights of intoxication. (Except for the occasional martini or cocktail but that's pretty rare).
It's my favourite way to unwind, and J usually makes sure to show up with one in each flavour (the trifecta as I call it) on those days when I am winding up an Avon campaign *bless his heart!* 😀
For those of you who may not be familiar with Shandy Carib, here's the official description (fresh off the official Carib website).
From CaribBeer.com:

Shandy Carib is a tropical light alcoholic beverage (1.2% alc./vol.) that promises to refresh and excite the taste buds with local flavours.

The Brewery first introduced Shandy Carib in 1985. It was originally brewed in Ginger then followed by the Sorrel flavour. In November 1998, a Lime flavour was introduced to the Shandy Carib family.

The brand is seen as a cool, vibrant and fun beverage for social situations and relaxation – beach events, night clubs and lounges, family days and other social gatherings.

Shandy Carib is aimed at responsible young adults and the "young at heart," who aspire to be trendy and cool, and are socially and physically active. "Change the Flavour of your Day" with Shandy Carib.
I'm especially pleased that the beverage is now available in cans, as well as the traditional bottles.
What are your thoughts on Shandy Carib? Do you have a fave flavour? 🙂
---