Peruvian Menu Tasting: A Culinary Journey To Remember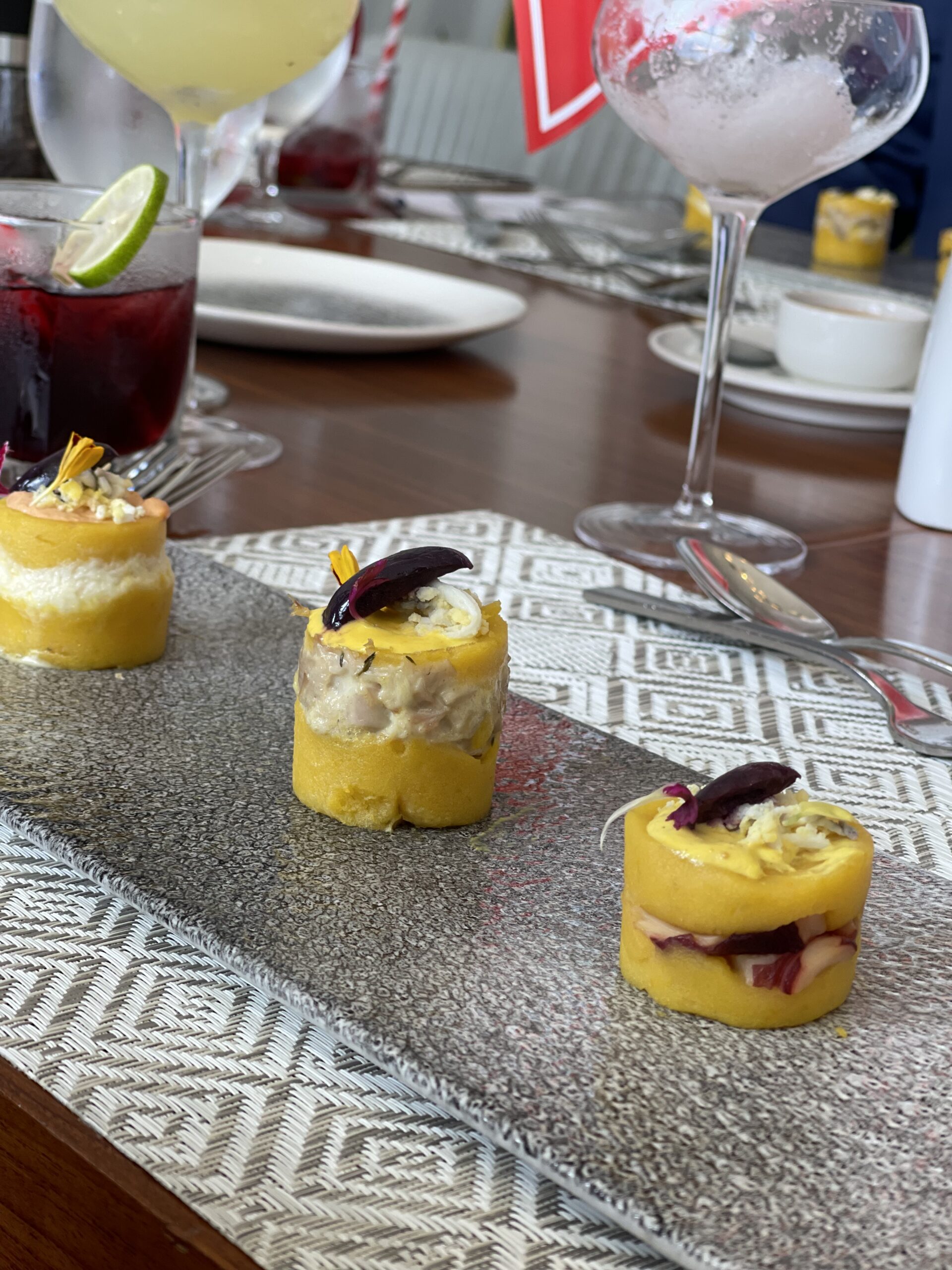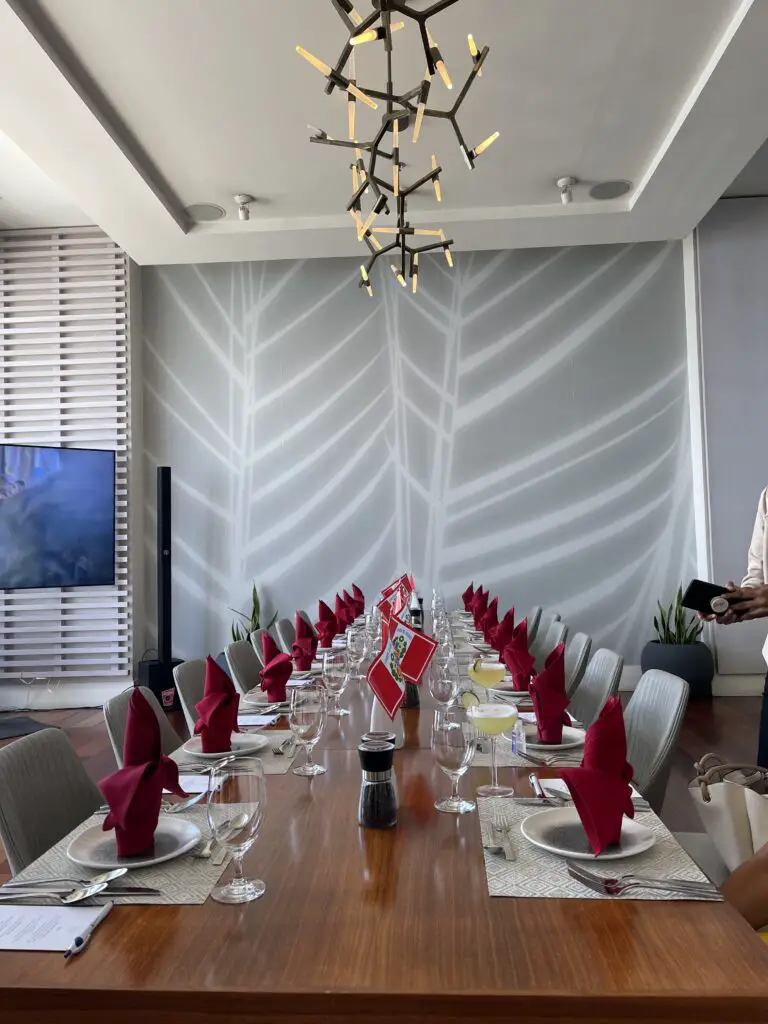 On Monday September 11, 2023 I attended a Peruvian Menu Tasting at the Hyatt Regency Trinidad, hosted by Peruvian Ambassador David Malaga, the Hyatt Regency and Copa Airlines.
A preview of their Peruvian Food Festival, which begins this evening, the afternoon was filled with tantalizing tastes and cultural richness that left me craving more.
Did you know that Peru is considered the "gastronomic capital of the Americas"? Or that it boasts the current #1 restaurant in the world, Central, according to S. Pellegrino's esteemed Global Top 50 rankings (with three more Peruvian restaurants also making the list)?
Well, if you didn't, now you do!
The Peruvian Food Festival: How To Attend
The Peruvian Food Festival, running from tonight until Saturday, at the Hyatt Regency Trinidad will offer a culinary journey like no other. Priced at $490TT per person, excluding taxes, this festival promises a buffet brimming with flavors that carry the legacy of Peru's rich and diverse culinary heritage.
Peruvian cuisine's rise to global recognition is well-deserved. With a new generation of chefs modernizing traditional dishes and supported by government initiatives, it has been captivating palates worldwide.
Although as recently as the 1990s Peru had no culinary schools its culinary excellence, in the relatively short time since, has earned it numerous accolades, including "Best Gastronomic Destination in South America" and "Best Cultural Destination in South America" at the World Travel Awards 2023. In 2022, Lima (Peru) and Copenhagen (Denmark) were the only cities to boast two restaurants in the prestigious World's 50 Best Restaurants List's Top 10. Not New York City, not London, not even Paris.
Renowned for its fusion of indigenous flavors, with influences from Spain, the Moors, Japan, Italy, and more, Peruvian cuisine is a joyous celebration of cultural melding. One that we can now savor for ourselves, here in Trinidad at the Hyatt Regency. For reservations, call 821-6550 or visit https://rebrand.ly/dt33nu3
Highlights From Monday's Tasting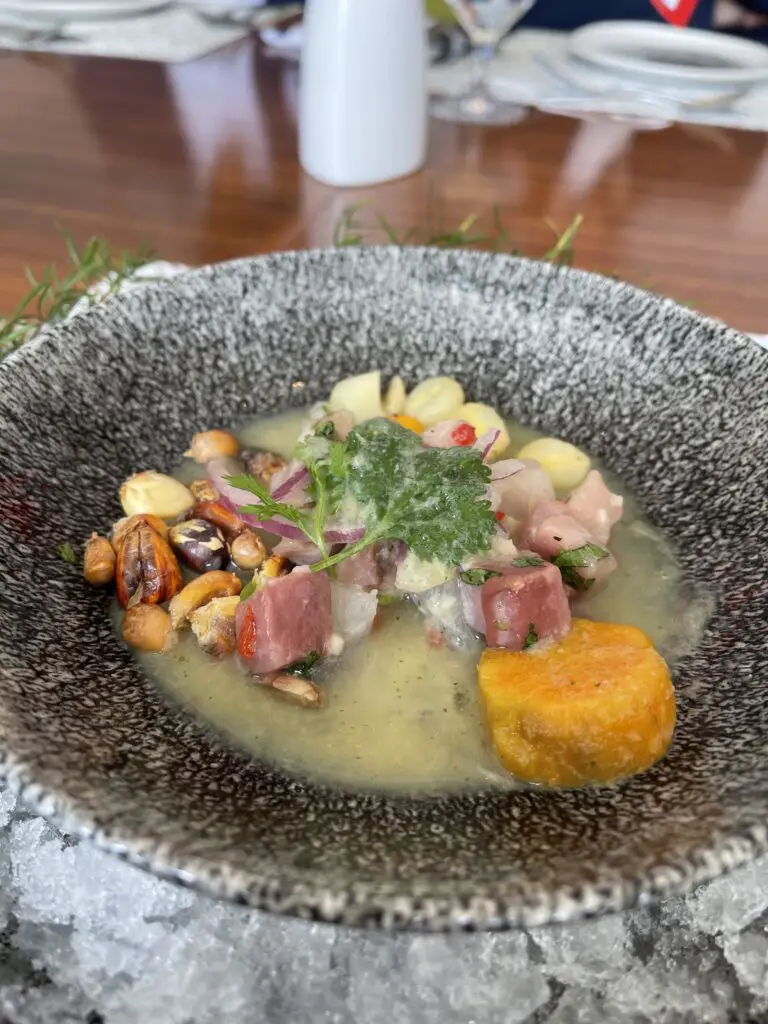 Classic Peruvian Ceviche: Served on a bed of ice, this dish featured fresh diced fish, crunchy onions, Peruvian chili limo, corn, popcorn, sweet potato, and lemon juice. The flavors were beautifully balanced, acidity and a gentle heat permeating throughout, and the dual preparations of corn (both tender and crunchy) added a playful textural complexity.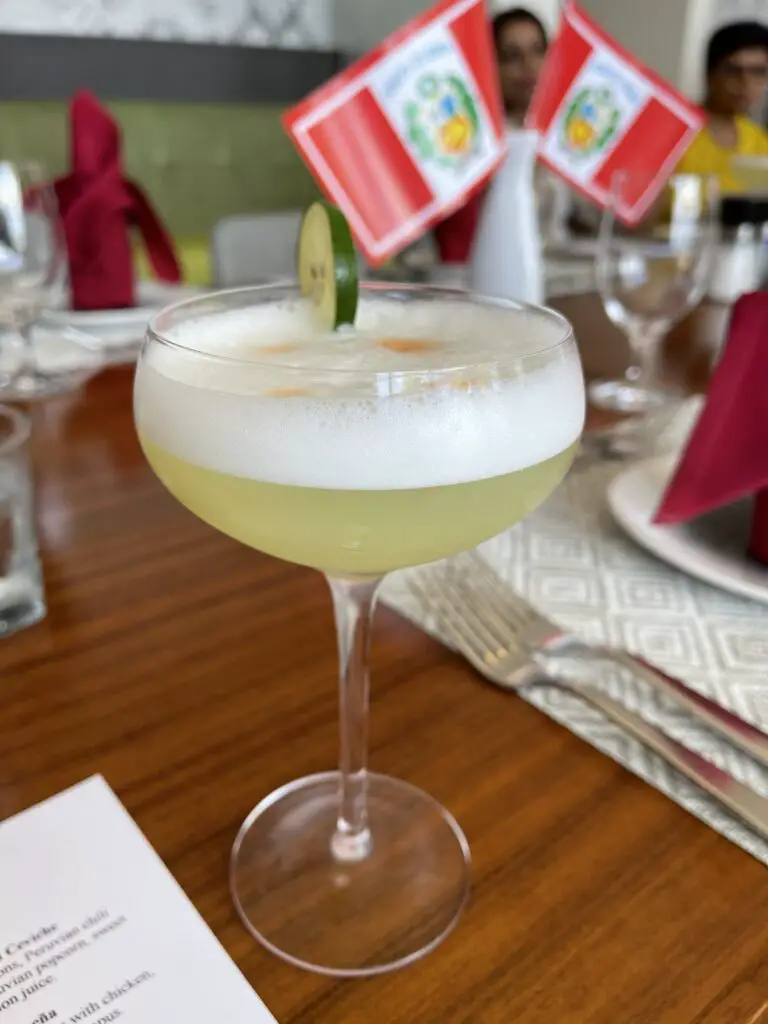 Pisco Sour: Peru's national cocktail made with their local pisco liquor, lime juice, sugar, and a touch of our 🇹🇹 Angostura Bitters!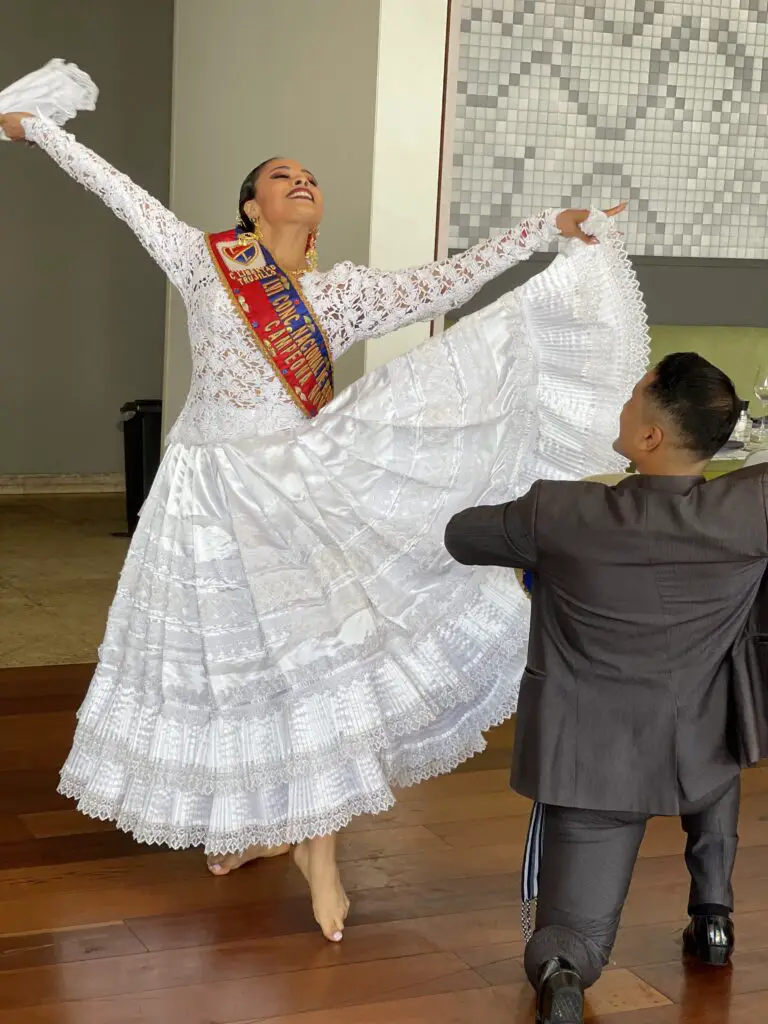 Marinera Dancers: We had the privilege of witnessing Peru's national dance, performed by their national champions. Traditionally a courtship and wedding dance, the intricate skirt of the female marinera dancer is handmade, weighs 3.5 kilos and represents the movement of waves against Peru's western coast. Truly a work of art.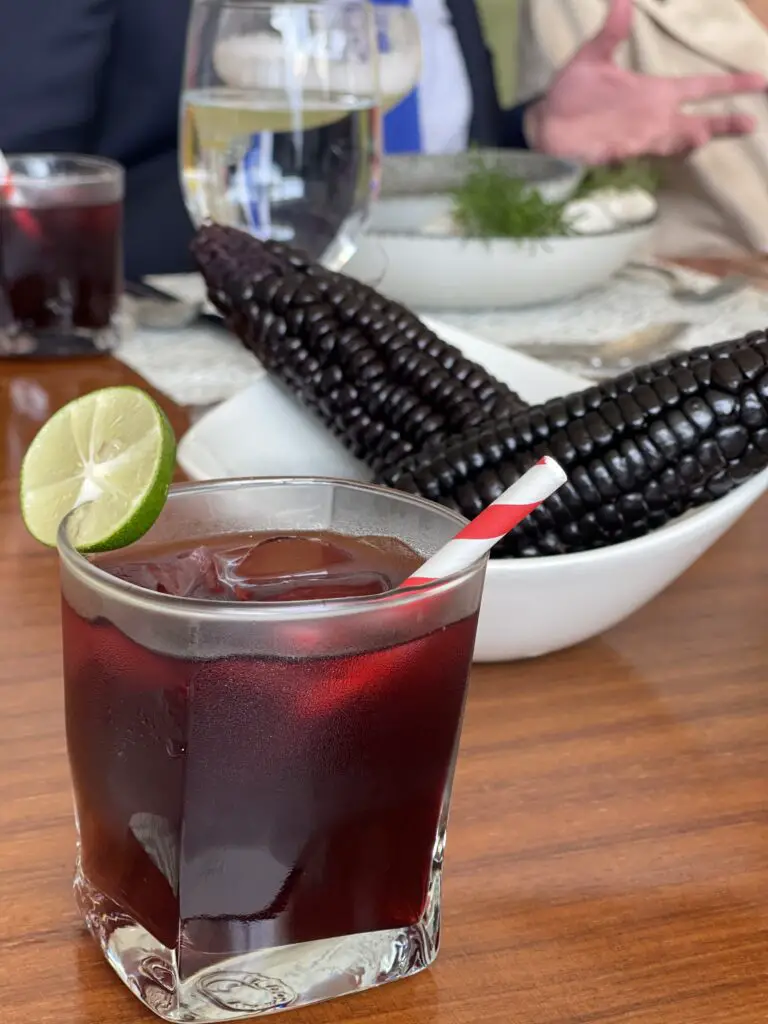 Chicha Morada: A refreshing non-alcoholic drink made from dried purple corn.
Causa Limeña: These mashed potato patties featured the unique Peruvian Yellow Potato, just one among their 3000 varieties!
Chef Maria Rosa Vasquez Chavez: The culinary genius behind these exquisite Peruvian creations.
Aji de Gallina: This chili chicken dish with yellow pepper sauce, olives, eggs, and walnuts was mind-blowingly delicious. On paper I couldn't imagine how these flavors would work together and yet somehow they combined to create a dish that was creamy, warming and just screamed out "comfort food".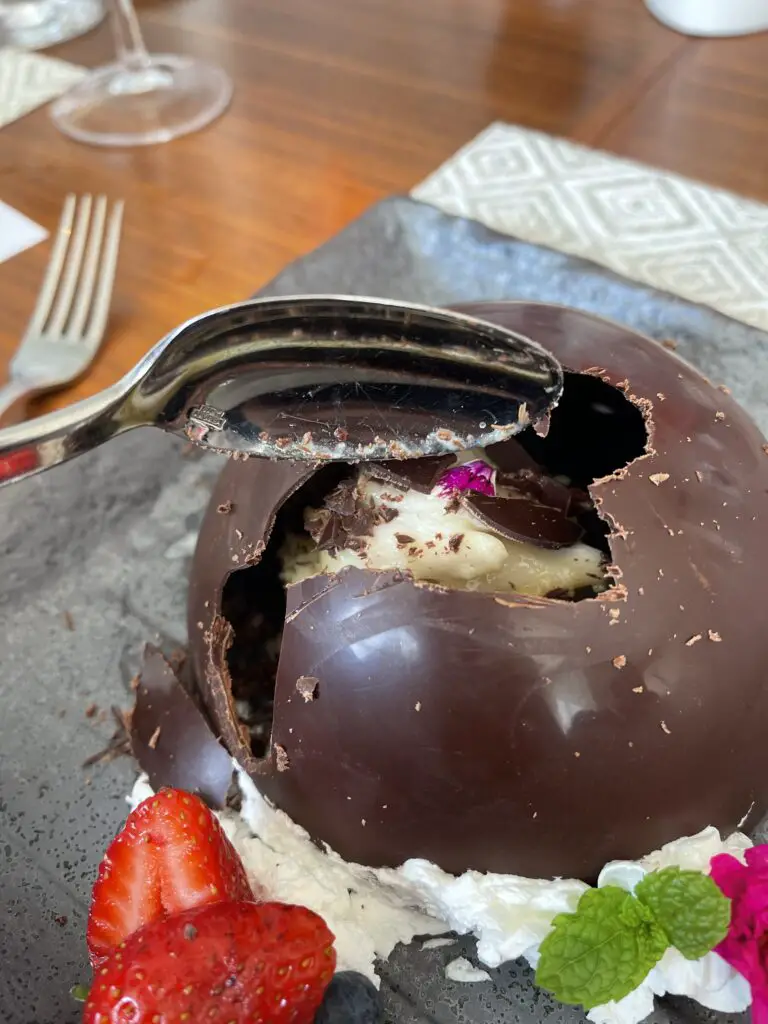 Mix de Chocotejas Peruanas: A delightful mix of Peruvian chocolate and local flavors, including pisco soaked sponge cake (above) and lucuma (shown below) which was very similar in taste and consistency to what we know as sapodilla. This was another pairing that surprised and delighted me.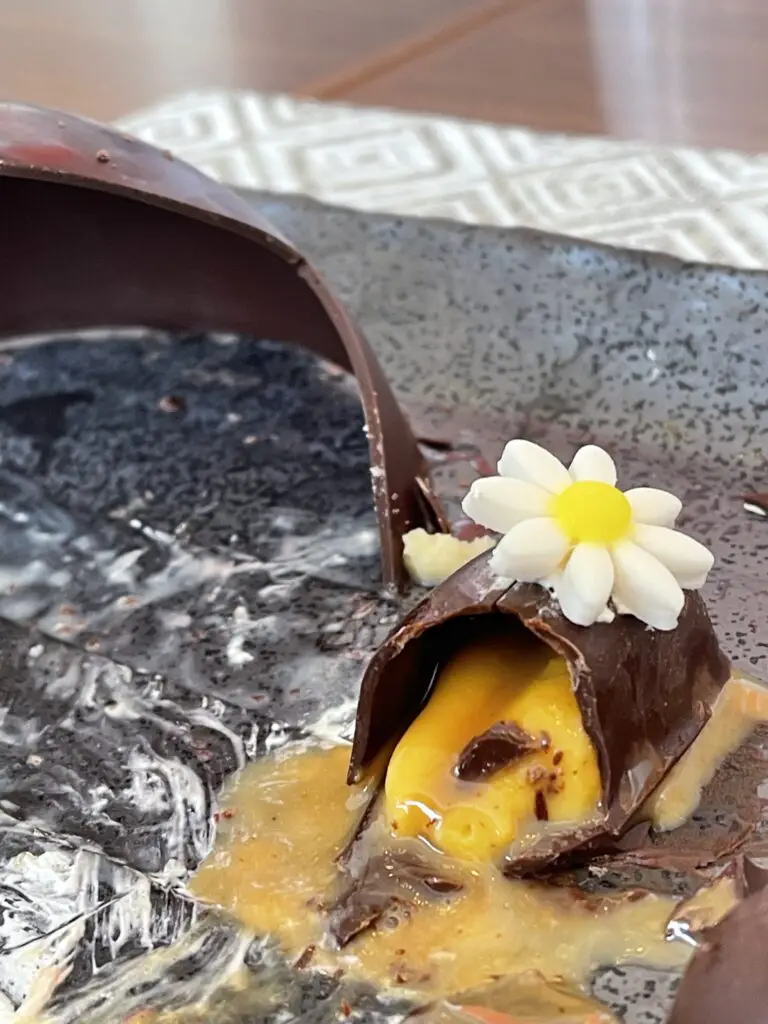 In a 2022 Maxim magazine interview, Chef Virgilio Martinez, owner, and head chef of Central (ranked this year the #1 restaurant in the world), beautifully summed up Peru's culinary allure: "Food is always very present here, and that impacted me a lot about this country… our geography and our way of seeing the planet is different. It is something that is not mine; it is the Andean mountain range."
So, if you're looking for a culinary adventure that will transport you to the heart of Peru, the Peruvian Food Festival at the Hyatt Trinidad is your ticket to an unforgettable gastronomic journey. Don't miss out!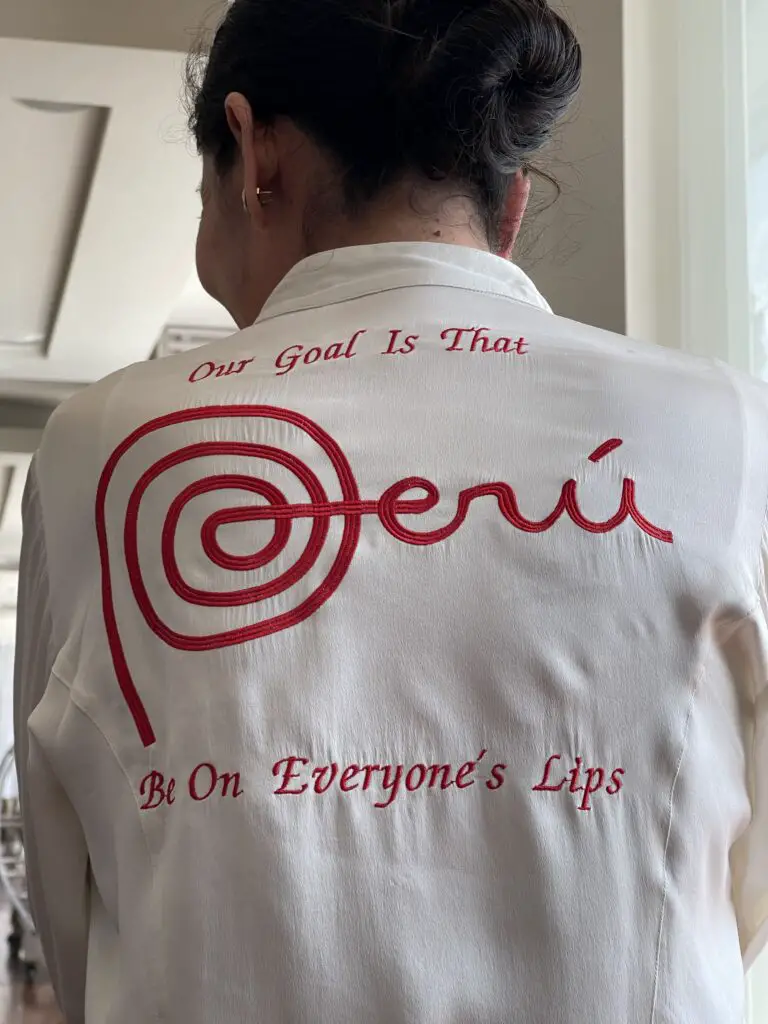 ---