Discover Trinidad and Tobago: Trinidad – Eating out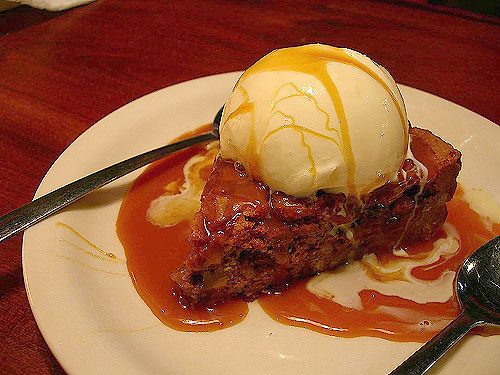 Blondie – Ruby Tuesdays (Trinidad)
Photo taken by the lovely and generous Chennette 😉
The tourist guide "Discover Trinidad and Tobago" has a guide to eating out in the North-West. Because of its geographic focus the only establishments mentioned are those in and around the capital (Port of Spain).
Excerpt:
The north west has everything from fine dining restaurants to fast food outlets; intimate family-run establishments to street vendors serving up tasty local specialities.

One popular area for diners is Ariapita Avenue, where fine dining restaurants stand side by side with grill houses and wine bars.

Street vendors rule the Western Main Road, in St James. In the wee hours of the morning, it is common to see locals queung up for jerk chicken, roti, homemade ice cream, doubles, and even Chinese food.

The malls in this area have extensive food courts that cater to a wide variety of tastes.
Read the complete: "Guide to eating out – northwest Trinidad"
---