Iced Lemon Ginger Tea (recipe)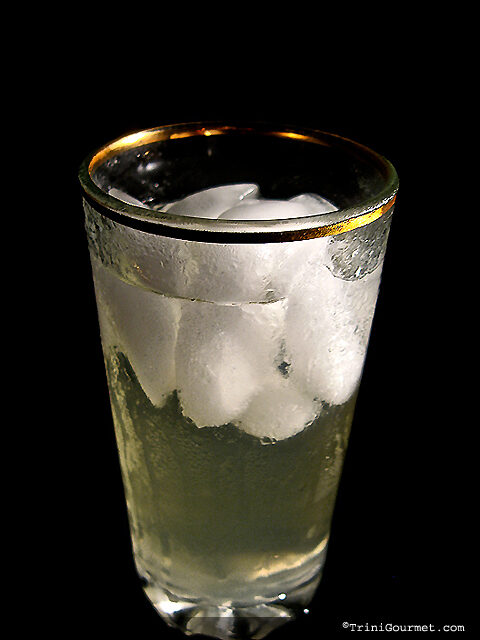 As promised, here is the recipe for the Iced Ginger Lemon Tea which was the beverage component of my submission to the 40th installment of Happy Sorceress' Blog Party series. This drink is wonderfully refreshing and has a soft muted tone, thanks to the use of honey. Not only does the honey take the sharpness off the ginger flavour, it also makes this drink especially soothing on the throat. Although it was served ice cold this time around, it is equally delicious warm. For those in the colder temperate climates I think that this could could make a very festive alternative, or complement, to warm apple cider. Hot or cold, give it a try! 🙂
Iced Lemon Ginger Tea
Source: Gourmet Magazine

INGREDIENTS:
4-inch piece fresh ginger root
6 cups water
1/2 cup honey
1/2 cup sugar
Zest of 2 lemons, removed with a vegetable peeler
1 cup fresh lemon juice
METHOD:

1. Peel ginger root and cut crosswise into thin slices.
2. In a medium saucepan boil water, ginger root, honey, sugar and zest, stirring until sugar is dissolved.
3. Remove pan from heat and steep "tea", covered, 45 minutes.
4. Uncover tea and cool completely.
5. Strain.
6. Transfer tea to a pitcher and stir in lemon juice.
7. Chill tea, covered, until cold and up to 2 days.
8. Serve tea over ice in tall glasses and garnish with lemon slices.
---