Ole Year's Night Festivites – 2006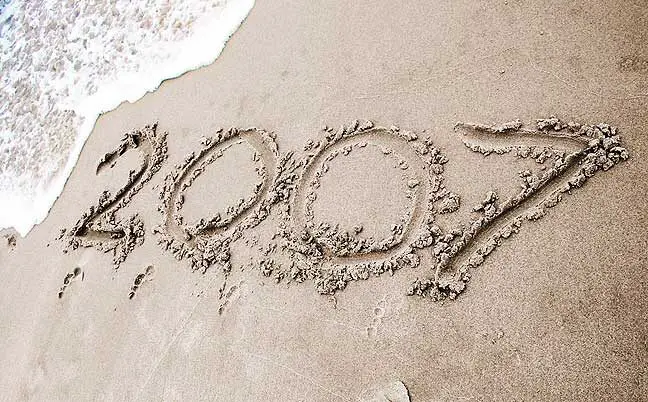 From yesterday's Newsday:
"The Trini air is full of festivities at the height of the season … It??????s parang here, cocktail parties there and dinners everywhere. Wondering where to go for a gourmet New Year??????s brunch or dinner? Can??????t figure out where to take the family to dine and party Old Year??????s night?
Hotels and restaurants offer many dining options and feature menus that reflect an array of cultural influences. Some restaurants allow for inventive world cuisine serving Spanish, French, Indian, and Chinese-influenced dishes for the festive season. Caribbean specialties are also featured on most menus where a wide variety of local festive cuisine can be savoured.
Kapok boasts of two of the finest restaurants under one roof. On old Year??????s night, each restaurant evokes a different mood. Bois Cano, with its beautiful rock garden waterfall and alfresco dining under the stars offers a grill menu with wine and champagne specials and live entertainment is provided for dining and later dancing as you ring in the new year. Tiki Village offers an a la carte menu with chef favourites and wine and champagne specials. Dress code is semi-formal. Traditionally, the restaurant is completely booked at least two weeks in advance for large family celebrations and live entertainment is provided for dining.
The Hilton Hotel offers the right mix of recreation at the Grand Ballroom from 7pm – 3am for locals and visitors alike, with a New Year??????s Eve Retro Glitz and glamour with music and fashion from the 70??????s. Patrons can look forward to a Gala Buffet Menu, party favours and Premium bar, with entertainment by JMC 3VENI, Wendell Constantine and DJ Crosby. At the La Boucan where you can enjoy the ambience of Pool Terrace Garden Restaurant the Hilton also presents Simply Elegant Dinner and Dance from 7pm to 1am with a five-course dinner and complimentary champagne and live entertainment by DJ Remix
Crowne Plaza will be hosting their customary gala dinner and dance. New Year??????s Eve Party goers can kick up their heels with light entertainment.
Kariwak village in Tobago has been hosting New Year??????s parties for over 25 years and this year customers can look forward to a tradition of exquisite food and patrons can dance and dine well into the morning in a truly lively oasis.
Old Year??????s night at the Laughing Buddha is a sure-fire way to ring in the New Year with friends and family. You can look forward to dining in true Japanese style. Reservations should be booked early for a New Year??????s Eve you may never forget.
With the high inflation rate and the cost of living taking into account the price for elegant clothing and accessories, attending parties and dinners have drastically increased in cost. For this reason, many people have now opted to skip parties and dinners and attend church. Some churches have now taken into practice hosting their annual church dinner on New year??????s eve after their church services. This is becoming a very popular practice much to the satisfaction of church-goers.
Many organisations have also opted to keep small-scale dinners as opposed to making reservations at various restaurants.
Most of the clubs, hotels and restaurants around the island have opted not to have any elaborate festivities on New Year??????s Eve.
For the festive season a large percent of individuals usually look forward to attending New Year??????s Eve parties and another huge percent opt for attending church services, New Year??????s eve, is very popular for most families since this is the time carded to host family reunions. Whether you opt to stay at home and ring in the new year with friends and family or you happen to find a cozy oasis to dine and dance and kick in the new year, whatever you do, have a happy New Year."
---