Ole Year Offerings (2006): Coquito and Black Bean Hummus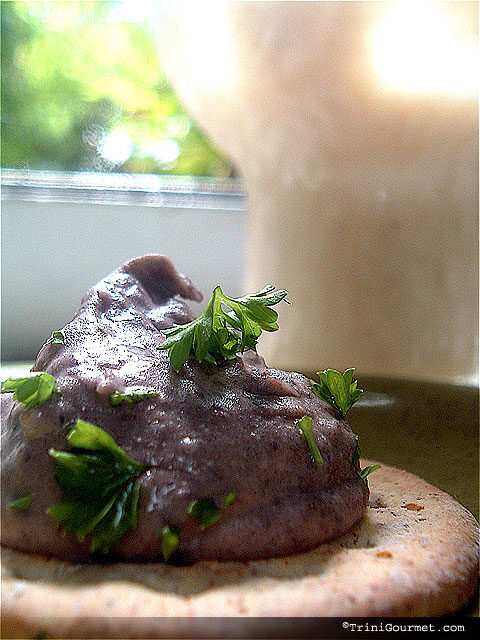 Here it is, the last in my Ole Year Offerings series. And it is the ultimate in 'last-minute' entertaining. Neither of the dishes requires any cooking! That's right, just combine and serve! It doesn't get any easier than this 😀 In keeping with the '
'still secret' Black & White Theme of January's Blog Party I decided I would make 2 bottles of creamy eggless Coquito and offset it with some garlicky Black Bean Hummus. What is Coquito you ask? Well it is basically Puerto Rico's version of Trinidad's Punch de Creme, the main difference is that they add coconut cream (thus the name)! IT'S SO YUM!
Funny thing as I have been making this drink (along with the other traditional Trinidadian Christmas drinks) I really realized how much it seems rum is part of the Caribbean cultural appetite. I have always heard foreigners equating the Caribbean with rum but I never really identified with that imagery (and much of the imagery still seems ridiculous), however thanks to food blogs I can understand why they would get the impressions that they do! I find it funny how each region seemed to hanker down along the same culinary themes. The American and European blogs in particular this month have been overflowing with cookies and other baked goods. The Caribbean (Trini) foodies are all about the sorrel, black cake and punch de creme (rum, rum and more rum). The Indian food bloggers although they mention the holiday I could not detect any culinary changes brought about as a result of the holiday. Those are the main trends that I noticed in my unscientific net prowls 🙂
These little cultural gleanings through the foods we prepare are all so fascinating, lovely, and most of all fun, to me (the former sociology major) 🙂 So, a Happy 2007 to everyone! 😀 Let's keep loving, learning, sharing and let's not forget, EATING 😀

Coquito (eggless)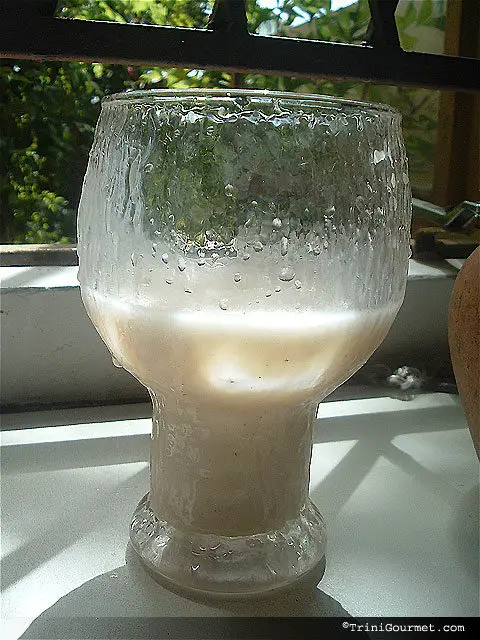 Ingredients:
2 15 oz. cans coconut cream
1 can sweetened condensed milk (14 oz)
1 can evaporated milk (14 oz.) – I used coconut evaporated milk, so yum!
1 teaspoon vanilla extract
1 1/2 cups white rum
1 tablespoon ground cinnamon
1 pinch ras al hanout
1 tsp Angostura bitters (optional)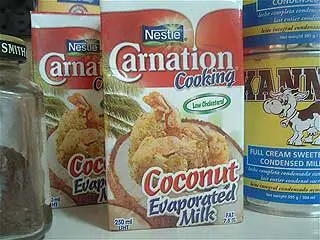 Q: How much do I love Coconut Evaporated Milk?
A: Oh so very much! 😀
Directions:
1. Blend all ingredients in a blender on high for 5 minutes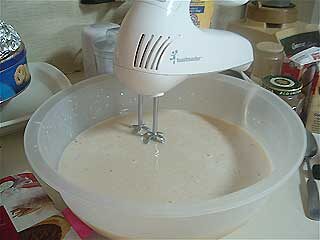 2. Refrigerate and serve cold.
Serving Size: Makes 2 bottles


Black Bean Hummus (adapted from a recipe in Judith Choate's highly excellent 'Homemade: Delicious Foods to Make and Give
')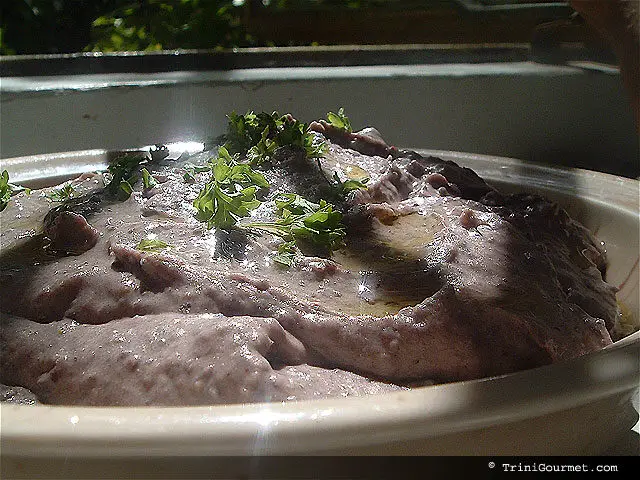 Ingredients:
1 16oz can of black beans
1/4 cup tahini
4 cloves garlic, chopped
1 lime, juiced
1/4 cup parsley, chopped
1 tablespoon olive oil
coarse salt, to taste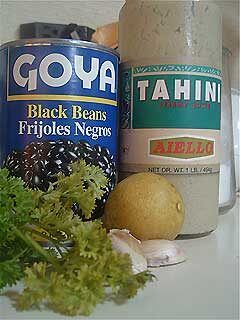 Directions:
1. Drain the beans through a sieve, separately reserving the liquid
2. Combine the beans with the tahini and garlic in the bowl of a food processor fitted with the metal blade.
3. Process to a smooth puree
4. With the motor running, add the lemon juice and enough of the reserved bean liquid to make a thick but spreadable mixture.
5. Stir in the parsley (reserve some for garnish) and season with salt.
6. Stir in 1 tablespoon olive oil
7. Drizzle top with additional oil and sprinkle with reserved parsley
Makes 2 cups
---