San Juan Croisee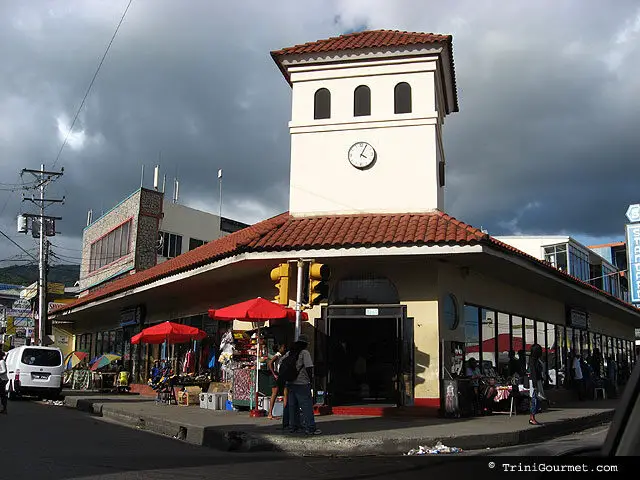 The San Juan Croisee

From The Rough Guide to Trinidad & Tobago:

The westernmost of a succession of communities that sprawl along the length of the Eastern Main Road, brash, commercial San Juan (pronounced sah-wah) avoids being a Port of Spain satellite by the skin of its teeth. The town's focal point is the "croisee" (pronounced kwaysay), a bustling junction marked by the Scotiabank clock tower, which was named when French Creole was the main local vernacular – "croisee" translates as "crossroads". It's a scene of agreeable, organized pandemonium; doubles vendors, fruit and vegetable stalls and racks of sportswear line the streets while gangs of limers compete for the pavement with perusing buyers and fleets of taxis honk endlessly. The croisee is equally lively after dark, when the flambeaux of oyster salesmen throw up whiffs of pitch oil and "power punch" milkshake vendors provide party-goers with sustenance.
View Andrew Zimmern's 'Bizarre Foods' segment in the San Juan market, just a stone's throw away from the Croisee
Want more? View the whole episode here.
---