Trinidad and Tobago Carnival: Part 4 – Fetes!
If you are getting the sense that Carnival is one big long party you are right! So it only makes sense that one big long party would be made of many many big long parties as well. These parties in Trinidad are called fetes and are attended by hundreds sometimes thousands. Fetes feature the biggest soca artists of the season and can go on until daybreak. As the Carnival season draws near the number of fetes grows exponentially, and are not restricted to weekends either. It is not uncommon for people to attend a fete until well after midnight and then to go to their day job as usual.
Fetes are often held by schools and non-profits as fundraisers, by corporate sponsors and of course, by party promoters.
One of the best sources for fete listings, invitations and more is Trinidad Carnival Diary.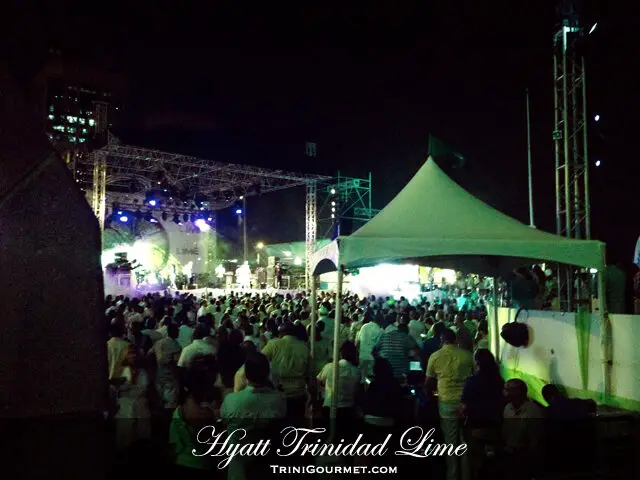 SIGHTS:
At a fete you will usually see people waving huge flags and other such colorful 'accessories'. And of course no Trini worth their red, white and black would think of showing up at a fete without their own rag or 'kerchief to wave and jump with 😆
SOUNDS:
Fetes sometimes have 'rhythm sections' that add to the frenzied sound and atmosphere. One of the most popular and well-known rhythm sections is the Laventille Rhythm section. They were part of the cultural contigency sent to Germany as part of our 2006 World Cup delegation. You can see and hear them in the below clip.
TASTES: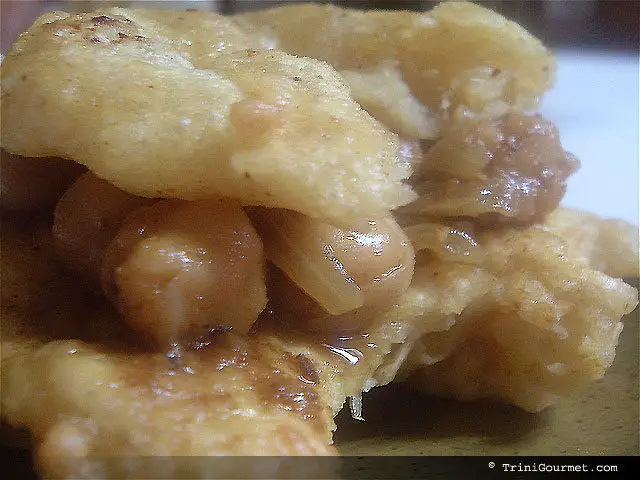 Doubles is the ultimate Trinidad street food – cheap, hearty, filling
OUT NOW! GLAM BY REQUEST: 30+ Easy Caribbean Recipes – $6.95 USD

Inspired by the sights and sounds of Trinidad Carnival, the majority of the 30+ recipes in "Glam By Request" have never appeared on TriniGourmet.com.

These recipes include:

Aloo Puri (Potato Roti)
Beef Pies
Butter Loaf
Carrot Punch
Coconut Sweetbread
Fizzy Mauby
Floats
Honey Roasted Nuts
Jamaican Escovitch Fish
Lentil Soup
Lime Pepper Jelly
Trinidad Parsad
Trinidad 'Stew Fish
'Tun Cornmeal
Vegan Punch de Creme
And much much more!

Beautifully shot, with simple step by step instructions and tips, these recipes have been tested exhaustively to ensure that you get the best possible results time after time. Each chapter also opens with stunning tablescape vignettes, designed to inspire your next dinner party!

Visit GlamByRequest.com to learn more or click below to order!

ORDER TODAY FOR ONLY $6.95 USD!
[EJUNKIE_ADD2CART Item="1139130″][EJUNKIE_VIEWCART]
---