Trinidad and Tobago Carnival: Part 7 – Carnival Bands
I was talking to a Brazilian friend a few years ago and she was surprised at some of the differences between our Carnival and theirs. You see it was a few weeks prior when she decided to look and see what costume/band she should play with. She was shocked when all the Trinis were like, whoa you are way too late. You see, here Carnival bands launch their designs in the final quarter of the previous year. Designs go on sale shortly after and the hottest sections sell out very quickly, sometimes within hours, as people put down their deposits. Several weeks before Carnival the actual costumes are ready for pickup with the rest of your deposit. Oftentimes people don't have the money or desire to pick up their costumes. However since costumes are sized to the measurements of the buyer if you are trying to pick up a costume last minute you may be stuck with one that is 2 sizes too small, or too large.
Carnival bands range from small local affairs to large elaborate franchises. They may focus on Las Vegas showgirl styled costumes, or on imaginative social commentaries and folklore. On Carnival Monday and Tuesday the bands file through the streets along a prior pre-approved route, complete with music trucks with live musicians and DJs. This route passes past viewing and judging points for the title of 'Band of the Year'.
SIGHTS:
Additional Carnival Band Links:
• National Carnival Bands Association of Trinidad and Tobago
• Trinidad Carnival Diary"
SOUNDS:
What is Trinidad and Tobago Carnival?Carnival is not just for the adults though 🙂 Before the adults have their time in the sun the children also have their turn with their very own Kiddies Carnival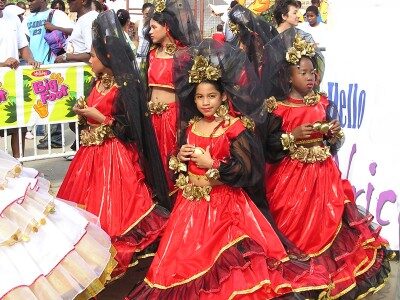 For many Trinis this is where they first get their taste of 'mas' 😀 I never played in the big Kiddie Carnival but always took part in my prep school's private one 😀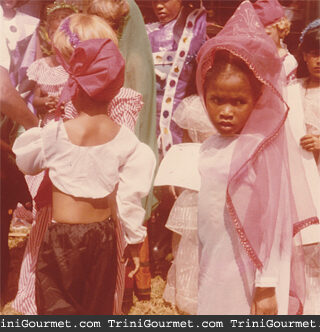 There I am! 🙂 You can see some lovely Kiddie Carnival pics (like the one above) at the website for the carnival band Spoilt Rotten Kids 🙂
TASTES: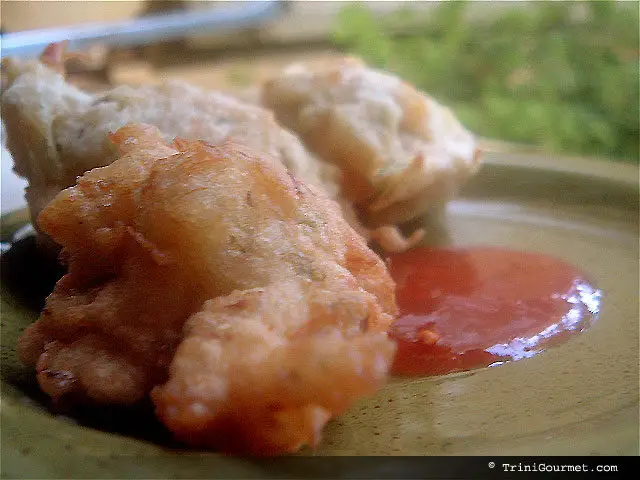 Saltfish Accra – fried shredded saltfish in a highly seasoned dough, served with pepper sauce :)[random_content group_id="114″]
---