Trinidad Pow (recipe)
Pow is something that is familiar and loved by most, if not all, Trinis. They are basically steamed buns filled with a savory filling (usually pork, but chicken and vegetarian variations also exist). I found them impossible to find when I lived in the US, but some of that may have to do with the fact that at the time I didn't realize that over there they are called 'bao' or 'baozi' 🙂 Still, they did not seem to be as commonplace as they are here?
My mother says that when she was a child in Jamaica sweet pows were equally popular and common. I have never seen sweet pows here in Trinidad, and if anyone knows of them (were they ever here? did they die out?) I'd love to know 🙂 From my research it appears that what she remembers is known as 'doushabao'.
Although the recipe below is for a meat pow, feel free to replace the meat with assorted vegetables if you are vegetarian or just interested in healthy eating. When I made this batch I didn't have any meat on hand so that's what I did 😀 The quality of the sauce is really what makes (or breaks) the filling 🙂
Trinidad Pow
Recipe from The Naparima Girls High School Cookbook
Makes 12 pow
Ingredients:
1 pkg dry yeast
1 cup warm water
1/2 cup sugar
2 tbsp vegetable oil
1 tsp salt
about 3 1/4 cup all purpose flour unsifted
melted margarine
Filling:
1 1/2 lbs meat (or veggies) cut into 1/4 – 1/2 inch cubes, season with 2 cloves crushed garlic, 1/2 tsp minced fresh ginger, 2 tbsp sugar and 2 tbsp soy sauce.
Fry meat and seasoning in 1 tbsp oil over high heat (about 8 minutes), add 1 chopped onion and cook 2 minutes. Stir in Cornstarch mixture (see below) and cook stirring until sauce thickens.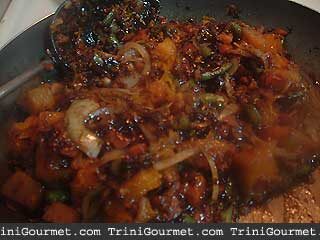 Cornstarch Mixture:
Combine 2 tsp sugar, 1 tbsp cornstarch, 2 tbsp soy sauce, 1 tbsp sherry or 1/2 old oak rum and 1/2 water and 1/4 up water
Method:
1. In a large bowl, dissolve yeast in water
2. Blend in sugar, oil and salt
3. Let stand in warm place until bubbly (15 min.)
4. Add flour and mix until dough holds together
5. Place on lightly floured board and knead until smooth and elastic (8-10 min.)
6. Place in greased bowl, cover and let rise until doubled in size (about 1 hour or more)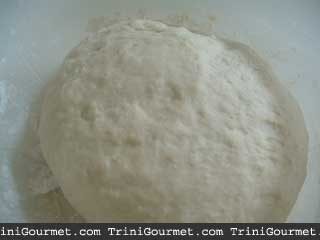 7. Meanwhile prepare filling
8. When risen, turn dough on a lightly floured board and knead for 1 minute
9. Divide into 12 equal pieces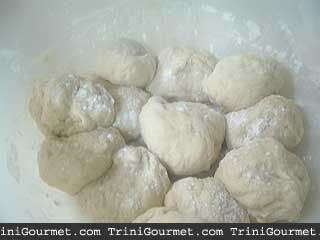 10. Roll each in 4 1/2 diameter, with outer edges slightly thinner
11. Place 2 tbsp filling in centre of each circle. Pull edges around and twist to seal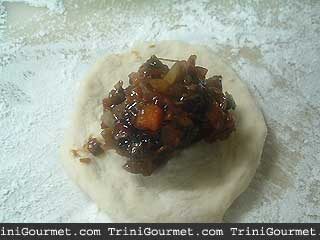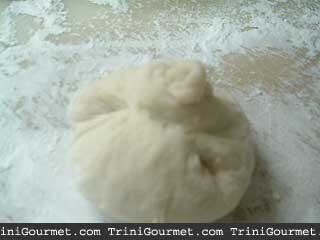 12. Place each bun on a piece of foil. Cover and let rise until puffy (30 min)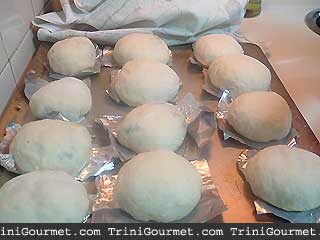 13. Cover and steam for 12-15 minutes. If a steamer is unavailable use a colander over boiling water.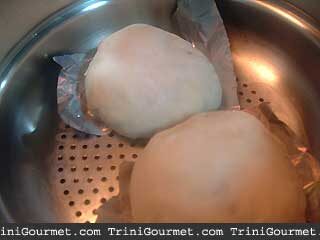 Serve warm or cold.
Freeze if desired.

---