Weekly curry 'may fight dementia' (article)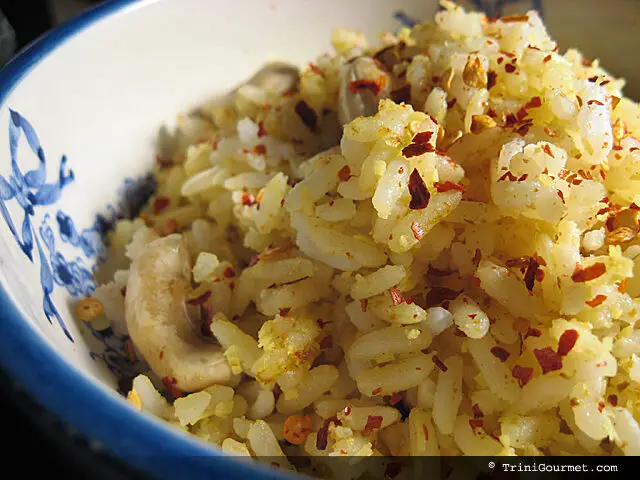 Image: Sarina's Coconut Rice With Lentils and Cashews (recipe here)
Not that I need any encouragement, nor am I sure do many of my regular readers, but the BBC ran an article last year touting the benefits of regular curry consumption. Among one of the findings was that a key component in curries (curcumin) can help to prevent the onset of Alzheimer's disease or dementia.
Excerpts:.

Curcumin appears to prevent the spread of amyloid protein plaques – thought to cause dementia – in the brain.

Professor Murali Doraiswamy, of Duke University in North Carolina, said there was evidence that people who eat a curry meal two or three times a week have a lower risk of dementia.

Dr Susanne Sorensen, of the Alzheimer's Society, said: "Indian communities that regularly eat curcumin have a surprisingly low incidence of Alzheimer's disease but we don't yet know why.

"Alzheimer's Society is keen to explore the potential benefits of curcumin in protecting the brain and we are conducting our own research into this area.

Read the whole article here.
Curcumin is also being studied for its properties in battling arthritis and cancer, looks like another serving of curried pumpkin and rice may be just what the doctor ordered!
---