Baking Powder Biscuits (recipe)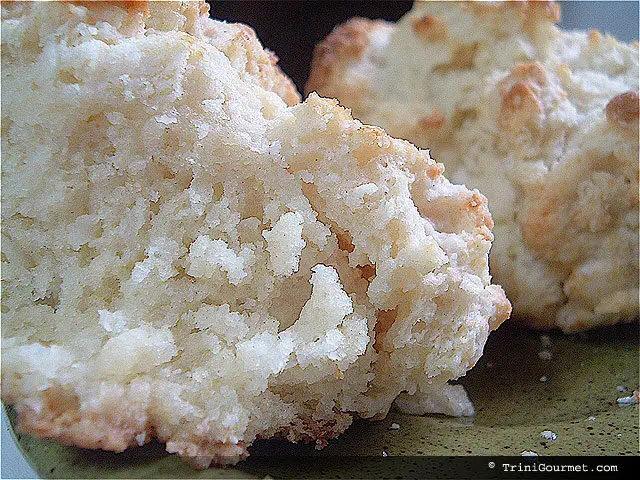 There is something about Sundays. The pace of life is slower, the roads are empty, the neighbourhood is quieter, and the sunshine seems slightly brighter. Sundays lend themselves to leisurely baking like no other day of the week. That's why last Sunday I decided to make some Baking Powder Biscuits. These biscuits remind me a lot of those that you get at Kentucky Fried Chicken (at least the ones in Trinidad). They are light, crumbly and buttery. You can make them more uniform in appearance by rolling out the dough and using a cutter, however I like the freeform 'drop' forms so that's why I went that route 🙂
Baking Powder Biscuits
——————————————————————————–
Ingredients:
2 cups all-purpose flour
3 tsps baking powder
1 teaspoon salt
1/4 cup cold butter, cut up
2 tbsps chilled solid shortening
2/3 cup milk
Directions:
1. Position a rack in the center of the oven and preheat it to 425F
2. Butter the cookie sheet or cover it with parchment paper
3. In a large mixing bowl whisk together the flour, baking powder and salt
4. Cut in the butter and shortening until it resembles coarse meal
5. Add the milk and toss it in only until the dough hold together. (If the dough is becoming sticky place it in the fridge for 5 – 10 minutes)
6. Add a drop or two more milk if the dough is too powdery
7. To make drop biscuits, scoop 10 equal portions of the dough onto the baking sheet, placing them at least one inch apart
8. Bake 12 to 15 minutes until a light golden brown on top.
9. Cool on wire rack, serve warm
Makes 10 biscuits
---