Banana Bread (recipe)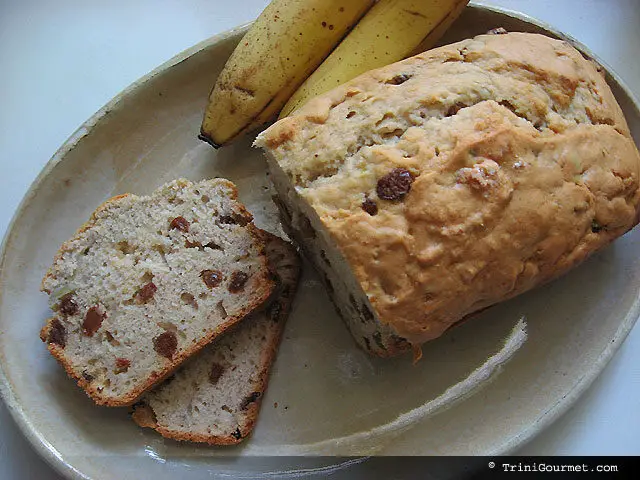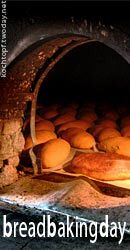 So I'm down to the wire, poised like a racehorse at the starting gate, determined to meet the deadline of this month's Bread Baking Day. So what if I waited til the last possible moment, it still counts right? 🙂 This month the theme is 'Bread with Fruit'. Well what could be more tropical, and more classic, than banana bread? So far to date I've had luck with the recipes on GraceFoods.com so I thought that there Banana Bread recipe would also be a home run. Well, I don't know if Trini bananas and eggs have a different water content to those in Jamaica but something was really off with the ingredient listing because I had to add an additional cup of water to get the dough to the right 'quick bread' consistency. If you give this recipe a try do let me know if you also found the need to add additional water as I am quite curious.
After adding the water I also found that I had to bake the bread for an additional 20 minutes. Again, I don't know if my kitchen had spontaneously transformed itself into an alternate cooking portal where the laws of earthly physics didn't exist, so do let me know if your experience corresponds more closely with the directions as written, or with my modifications.
Trials and tribulations aside the bread came out great! 😀 Very light, spongy and deliciously moist. The banana flavour was milder and subtler than I expected, and the raisins added just the right amount of sweetness. Definitely one that will make again 🙂
Banana Bread
Recipe from: GraceFoods.com

INGREDIENTS:
? cup soft margarine
½ cup granulated sugar
1 medium egg, slightly beaten
1 teaspoon vanilla
2 ripe bananas, mashed
2 cups all purpose flour,, sifted
3 tsps. baking powder
¼ teaspoon salt
¼ teaspoon nutmeg
½ cup raisins / currants
DIRECTIONS:
1. Preheat oven to 350° F/ 180° C. Grease 23cm x 13cm x 7 cm / 9″ x 5″ x 3″ loaf pan.
2. Cream margarine and sugar, add egg , vanilla and ripe bananas.
3. Combine flour, baking powder, salt and nutmeg, adding alternately with banana mixture. Fold in raisins.
4. Mixture should drop easily off a spoon.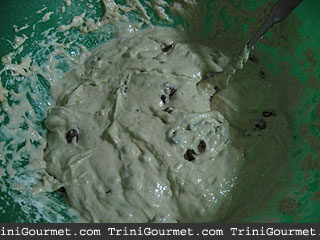 5. Scrape into a greased loaf pan and bake at 350°F for 40 minutes until golden brown and skewer inserted comes out clean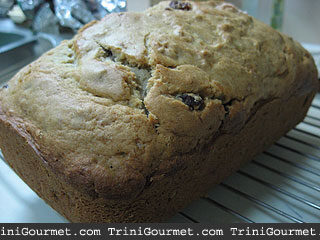 ---