Trinidad Corn Soup with Cornmeal Dumplings (recipe)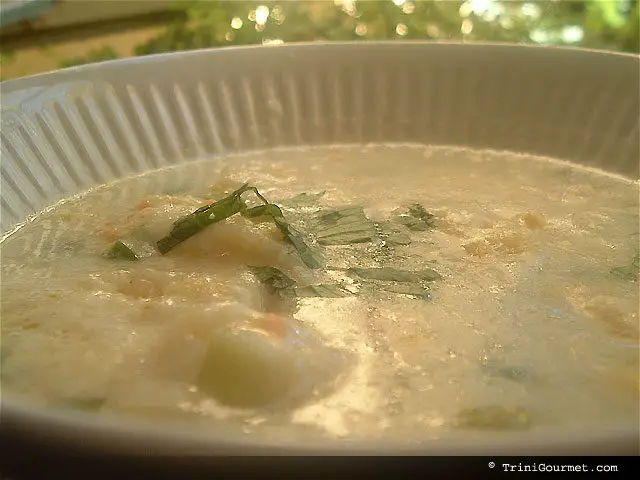 Corn soup is a street food favorite here in Trinidad, especially at carnival time when vendors ply large pots of it that they spoon into styrofoam cups outside of fetes and clubs. It's also popular as a Saturday lunch. Chopped pieces of corn on the cob are often included, however in the variation I prepared below I have left them out. Feel free to add them back in though if you want the added texture 🙂
This post was originally published on February 14, 2007. It has been updated twice since then.
Trinidad Corn Soup with Cornmeal Dumplings
(adapted from a recipe in the Naparima Girls' High School Cookbook
)
1 14-oz tin cream style corn
1/2 cup chopped green onion or chive
1 carrot, diced finely
1/2 tsp. salt
1 cup vegetable stock
2 tbsp margarine
3 cups milk

Cornmeal Dumplings:
1/2 cup flour
1/2 cup cornmeal
1/2 tsp salt
2 tsp baking powder
1/2 cup – 1 cup water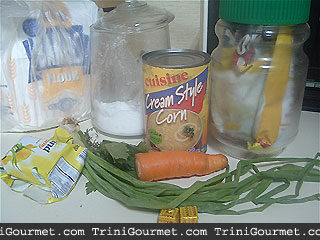 1. Melt margarine, cook onions .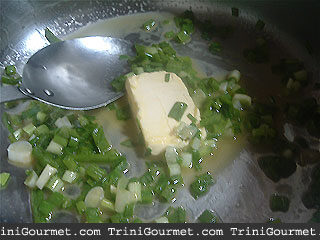 2. Add corn and vegetable stock.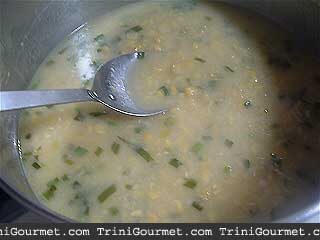 3. Simmer for 15 minutes over low heat
4. Prepare dumplings in a separate bowl by combining flour, cornmeal, baking powder, salt and water. Dough should be soft enough to be dropped from a spoon.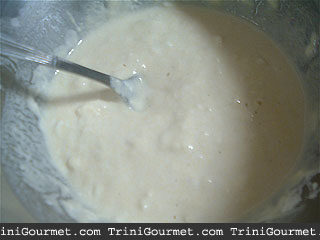 4. Add milk, carrots, salt and pepper.
5. Bring to a boil
6. Drop in dumplings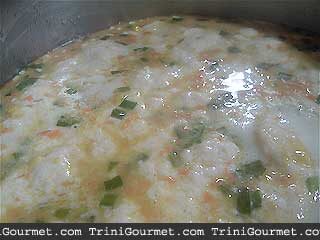 7. Cover and simmer for 15 minutes.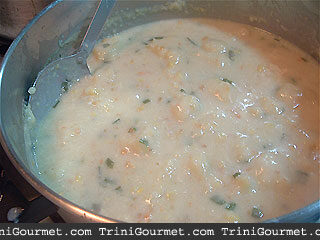 Makes 6 servings
For more recipes like this check out the Caribbean Cooking section of Veni Mangé – The Trinigourmet Amazon bookstore!
---