Taste of T&T 2008 – We Does Eat Nice (article)
The following appeared in the Sunday Express and is being archived here for posterity in case the original link ever expires. Interestingly it mentions a budgetary decrease for the entity that organizes the Taste… could this be part of the reason for the relative lack of promotion this year (along with a change in Tourism Ministers)? Hmmm….
We Does Eat Nice
by BC Pires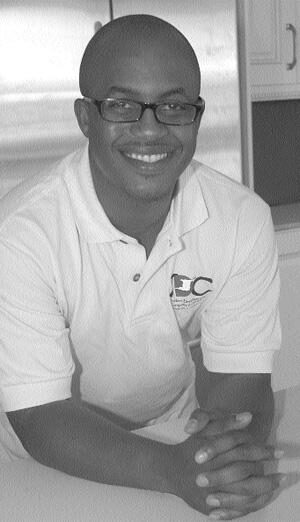 With the fourth Taste T&T Food Festival closing at the Hasely Crawford Stadium today, Jason Baptiste,
marketing director at the TDC (the Tourism Development Company) explains the way to the tourist's wallet might be through his stomach.
Q: What is Taste T&T?
Taste T&T is a festival under the Ministry of Tourism, with the [TDC being] the executing arm. We have sought to create a festival of flavours, a celebration of food and entertainment. This year we've expanded the festival to three parts. Two weeks ago, we had the Pot Spoon Throwdown.
We want to brand and celebrate our local food so we had the best bake-and-shark, the best corn soup, best oildown competition. The winners of those will be featured this Saturday and Sunday at Taste T&T.
Immediately following that will be Restaurant Week, so a lot of the gourmet chefs will have special prix fixe meals, lunch or dinner we'll advertise and approach. So, from a two-day, we've made it almost a two-week festival now.
Q: You expect people to come to Trinidad for it?
Absolutely! The interest in food is tremendous and we're creating, not just food but a festival they're coming for: a signature event that defines Trinidad and Tobago, able to draw visitors from the Caribbean, North America. We have some international media who will write and talk about the festival.
Q: Is there live entertainment?
Three stages, more than 150 different artistes. In addition to our celebration of soca and calypso, it's Chinese and belly dancers, classical music, violin quartets, tassa drummers, music festival winners-an overall experience.
Q: We're trying to get fat people to come to Trinidad?
[Laughs] You're giving people a reason to come. All over the world, people fly in just for culinary festivals. We're always looking for something new, something adventurous. The New York Times did a two-page spread on [our] food last year and called bake-and-shark "the best sandwich in the world". They talked about the experience of not just buying the food but of getting the food.
That's why we have the demonstration kitchen: to show how we make our food. Just as interesting are the chefs who are fusing local recipes in a kind of fine dining experience, creating a whole new explosion of flavour.
May, traditionally, is one of our low periods. We want our people from the diaspora, visiting friends and relatives to know Taste T&T is happening this weekend so, instead of coming in March or April, [they'll] come in May.

Q: Has Taste T&T made up its mind whether it's a fine dining or street food festival or both?
[Eight-second pause] We think we can celebrate both. We can distinguish between them on different dates, so the Pot Spoon Throwdown before Taste T&T focuses on the local foods and the Restaurant Week following Taste T&T focuses on the gourmet. And, within Taste T&T itself, we have a bit of an equal footing. People are coming for different reasons. We have Miss Trim coming from Tobago for crab & dumpling, we have bake-and-shark. One of our objectives is to identify food that originates in Trinidad & Tobago as being part of Trinidad & Tobago. Jamaica has done very well with that: when you think of jerk chicken or patties, you think of Jamaican jerk chicken and patties.
We want to make sure that, when you think of doubles, ">corn soup or ">oildown, you think of Trinidad & Tobago doubles, corn soup and oildown. And those are just a few. We know we have callaloo and pelau. This is just to start the ball rolling.
Q: Our official attitude to tourism has always been that it's a lanyap at best, demeaning at worst?
I think we feel very positive about the growth of the industry. We have to recognise we are an oil and gas-producing country and gain a lot of our revenues from that but we've gotten a mandate from the government to develop tourism as a key sector.
We feel strongly that we have the product to do it. Part of our job at ">the TDC is to get the public and country excited by tourism. We're led by Minister Ross and his exuberance. There are certainly concrete steps we're taking towards that Vision 2020 [with] tourism a key contributor to GDP.
Q: And surely you're getting substantial budgetary increases every year to help you? [Note: the TDC allocation has declined annually for the last three years]
[Six-second pause] We'd always love to have more for international marketing. We have to look at the balance in terms of our development and the number of rooms inventory.
Jamaica talks about 20,000 rooms, we might be talking about three or 4,000 hotel rooms. There's certainly different levels of investment but we continue doing the job of tourism, knowing that, as we continue to promote ourselves, our budget should increase year-by-year.
Q: Our product is ourselves?
Absolutely! There's an authenticity to us, a certain warmth. Carnival is a fantastic example because it's a participatory festival. So many festivals, you just stand on the sidelines and watch.
As a visitor, you can jump in and enjoy and everyone's your friend and neighbour. Tobago does that for me as well. When I step off the plane in Tobago, you feel you're in an island, that you're getting that Caribbean charm you read about in books and magazines.
Q: How much can our tourism grow?
People don't even see our tourism now. In our first year, we ran ads saying, "Who is a tourist?" We said that the golfer was a tourist, our visiting friends and relatives were tourists, our shopping visitors and businessmen are tourists.
The reaction of the public was: "You know what you talking about? Aunty & Uncle are not tourists!" But more than 55 per cent of our revenue is derived from visiting friends and relatives because we have [such] a limited room-stock.
They carry back the pepper sauce, the kuchela. The business market is a dream for us. Our business is to work with that market: how can we get them to spend that extra day or two?
How can we move them to Tobago? The business market is the one everyone wants. Business people arrive in hotels with flight and room already paid for, so they might have a larger disposable income to do other things: go sailing; visit the swamp; visit Tobago for two days. We have the potential to grow the tourism sector.
Q: Can tourism really compete with energy as a money-earner?
Certainly there are examples of that. Look at Dubai: they are almost down to single digits, in terms of dependency on oil! This is the United Arab Emirates. Look at the vision of Abu Dhabi, which has also decided tourism is going to be their focus: they're building a Louvre and a Guggenheim because they see the economic value and potential. Dubai's tourism development is on totally uncharted ground. Every time they go forward, people say, "They're not going to be able to do it!"
But they have the fastest growing airline, hotel sector. They don't have the labour force so they have to hire tens of thousands of people to sustain their economy. They've built their product. You need a ski slope? We'll build one inside the mall! They've built a desert experience. They're doing dragon boat racing! One of Dubai's [greatest] successes is to make people in Europe think Dubai is a short-stay destination.
To fly from London to Dubai is seven hours! Conceptually, they've been able to convince Europeans they can "hop across for the weekend". And they're doing the same thing: promoting festivals, shopping, activity. It's not the cheapest destination in the world but they've created this very successful branding internationally.
Q: You think we could do that?
We can if we want to. We have exceptional advantages: culture; entertainment; so many world class events.
Q: What do we need most?
We have to continue the development that's been happening. The opening of the 428-room Hyatt is significant. We just held our Caribbean Hotel Investment Conference with record numbers there.
Q: Isn't that kind of cancelled out by the closing of the Tobago Hilton?
The Tobago Hilton is not closed.
Q: All right, then: isn't the opening of the Hyatt cancelled out by the "opening" of the Vanguard?
What it says for me is there is an infusion of capital into our tourism product. The Trinidad Hilton is under refurbishment as well. And we have the Carlton Savannah coming on. We have a steady improvement of our hotel inventory, balanced with increase in airlift-a key success-and increase in marketing and support, as well as improvement in product development and services.
We have Delta operating in both Trinidad and Tobago. Spirit Airlines is going to start flying directly out of Fort Lauderdale daily. There's a lot of potential also in the cruise industry. In October, [we] host the Florida Cruise Association Convention, one of the biggest. We'll have the decision-makers and owners of most of the world's cruise lines in Trinidad & Tobago which will be a great platform to help us build our cruise industry.
Q: They'll still be coming to murder-a-day Trinidad though?
We're aware crime takes place everywhere in the world and that crime is not targeted to visitors in Trinidad. It's something we'll have to be concerned with always.
---