Trini Bakery Goodies – The Photos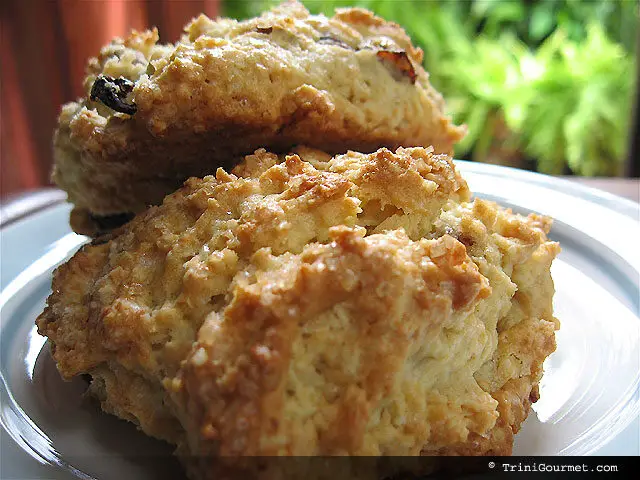 Coconut Rock Buns
(link to recipe below)
Over the last few weeks on Twitter, myself and various other Caribbean cooks (who suitably enough converse under the #caribbeancooks hashtag) have been sharing and reminiscing over various food-related childhood memories. Chennette, who is my dearest and oldest foodie friendship, took the conversation to her blog with the post "Ode To The Bread Van". The bread van of yore doesn't seem commonplace anymore, and is something that I myself have written fondly about in the past.
As a child I fixated on one or two goodies and never really paid attention to anything else that was offered. As a result there were one or two items in Chennette's writeup that left me puzzled, in particular 'biscuit cake'. Even Google left very little for my edification. Fortunately she followed up this month with an even more thorough post "Trini Bakery Goodies – The Photos", that includes a picture (and recipe) for said Biscuit Cake – that thing really doesn't ring any bells! Fortunately all of the others do 🙂 She was also kind enough to link to two of my own personal favourite recipes. Those for Cassava Pone and Coconut Rock Buns, as well as to many more around the Caribbean blogosphere.
• You can check out Trini Bakery Goodies – The Photos here

For these and other Caribbean recipes check out the Caribbean cookbook section of Veni Mangé – my Amazon bookstore!
---