A Taste of Spring – Broccoli with Orange Sauce (recipe)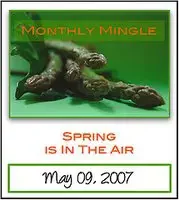 We don't have spring here in Trinidad but after 5 years in New England I have pretty sniffly memories of that time of year. And I don't mean sniffly nostalgic, I mean sniffly achoo sniffly… aiaiiai allergies!
Other than that it really was lovely to see the earth spring back to life, bringing with it lots of young vegetables and fresh flavours.
This recipe seemed perfect for Meeta's "A Taste of Spring" challenge as a result. A simple salad that comes together in no time, the vinaigrette gives it a deep unexpected flavour that will have everyone wondering what exactly is in it 🙂
I had some cauliflower on hand so I threw that in as well! 😀
Broccoli with Orange Sauce
——————————————————————————–
Serving Size: 4
Ingredients:
coarse salt
2 bunches broccoli, about 1 pound, untrimmed
1/2 cup fresh orange juice
2 shallots, halved lengthwise and thinly sliced
1 teaspoon balsamic vinegar
1/4 to 1/2 teaspoon red pepper flakes, optional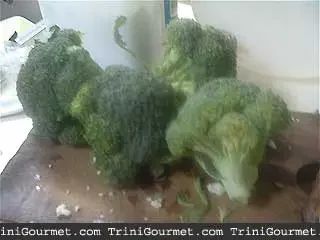 Directions:
In a large pot of boiling salted water, cook broccoli until just tender, 12 to 15 minutes; drain.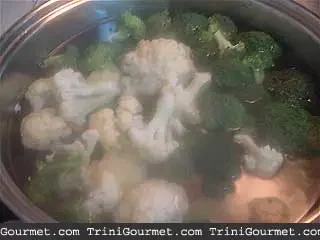 Transfer to a serving bowl.
Meanwhile, in a small skillet, combine orange juice, shallots, vinegar and pepper flakes, if using; simmer over medium heat until reduced to 1/4 cup, 3 to 4 minutes.
Spoon sauce over baby broccoli; toss gently.
---