Creamy Broccoli Soup (recipe)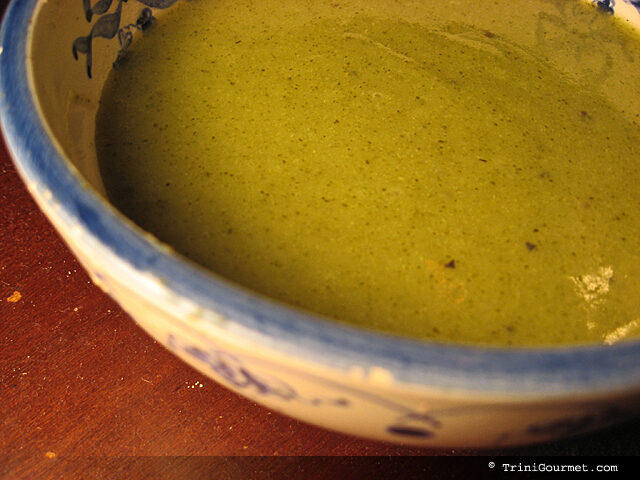 Another hearty soup that I prepared on a damp, rainy night. It's so thick and creamy no one will believe it's also dairy-free! And, I can imagine that if there are kids or adults out there who usually don't like broccoli this is a great way to sneak it to them as well! 😆
Creamy Broccoli Soup
Source: unknown
Makes 6 servings
INGREDIENTS:
1 1/2 lbs. broccoli cut into small florets
1 large yellow onion, coarsely chopped
1 1/4 lbs. russet potatoes, peeled, cut into 2-inch pieces (about 2 medium)
3 cups vegetable stock
1/2 cup dry white wine
1/4 teaspoon freshly squeezed lemon juice
2 bay leaves
1/2 teaspoon salt
1/8 teaspoon freshly ground black pepper
1 cup soy milk or rice milk
1 fresh lemon for garnish – optional
METHOD:
To prepare the soup: Combine the broccoli, onion, potatoes, chicken stock, wine, lemon juice, bay leaves, salt, and pepper in a large saucepan. Bring the saucepan to a boil. Cover and decrease the heat to low simmering until all the vegetables are tender when pierced with a fork, about 25 minutes.
To puree the soup: Remove the soup from the heat and discard the bay leaves. Ladle half of the soup into a blender along with 3/4 cup soy milk, cover and puree until smooth. Empty the blender into a large bowl. Ladle the remaining soup into the blender with 3/4 cup soy milk, puree until smooth. When finished transfer the pureed soup back into the saucepan. Thin the soup if necessary by adding a little more soy milk until the desired consistency is achieved. Taste and correct the seasonings. Reheat the soup over low heat stirring occasionally until hot, taking care not to boil the soup. Ladle into bowls and garnish each bowl with lemon zest. Serve immediately
---