Eating at the Cricket World Cup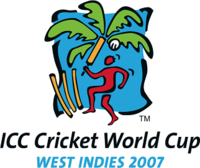 At the moment the English-speaking Caribbean has been all aflutter with the hosting of the Cricket World Cup. Sadly the murder mystery of Pakistani cricket coach Bob Woolmer has now overshadowed what should have been a time of intense but friendly competition. I'll never understand how people can allow their passions for a game to reach the point of violence let alone murder 🙁
Before this untimely tragedy there was another scandal rocking local spectators. Namely, the cost of concessions and bans on bringing in containers…
Saturday March 10, 2007 (Trinidad Express)
.
TRUST in a Trini to find a scheme to beat the system every time.
.
The International Cricket Council (ICC) rules for the 2007 Cricket World Cup bans plastic bottles, tins and alcoholic drinks from the match venues, so fans grudgingly complied on the first day.
.
Some threw away their beverages before entering the match and others chose to drink them.
.
When fans got into the venue and realised that all the food and drink prices, nuts and doubles included, were in US dollars, that was another story.
.
By yesterday's match between Pakistan and South Africa, we Trinis found the way to beat the rules.
.
It was no longer rum, beer, water, juice and soft drinks in bottles and cans, but zip- lock bags.
.
At the end of yesterday's games, some people were boasting how many bags of beer they drank and others how many bags of rum they had guzzled.
.
A couple of people also hid small plastic bottles of water and less sobering drinks in between their sandwiches and lunch boxes and were able to sneak pass the security checks.
.
And for food, mostly everyone walked with their sandwiches and plastic bags filled with snacks.
.
Even the nuts vendor hired an assistant to pass out nuts for him and collect money.
.
Nutsmen are banned from throwing packs of nuts to their customers.
.
For those who preferred to buy lunch, they had to pay for the KFC in US dollars or the equivalent in our money – $35 for a dinner special and $25 for a snack pack.
Thanks to these covert measures the 'free market' adjusted to suit
Friday March 16th, 2007 (Trinidad Express)



.
At the start of the match between Sri Lanka and Bermuda, prices were the same but were lowered about one hour into the game to "draw the crowds on the front foot".
.
So fans who came prepared with drinks in one bag and chasers in the other, found that beer prices were reduced from $18 to $12.
.
Water and soft drinks were also reduced from $12 to $8 and cashew nuts from $12 to $9 a pack.
.
That was about it for the concessions.
.
Rum prices remained the same, at an average of $30 per drink, roti stayed at $42 and doubles and nuts at $6.
.
"Like they're not sure what they doing. One day is one price and the next is another. Is like they bowling fast and spin in the same over," one cricket fan said.
I still think these prices are madness though. $42 for roti!?!
---