Fudgy Chocolate Cake 'Brownies' (recipe)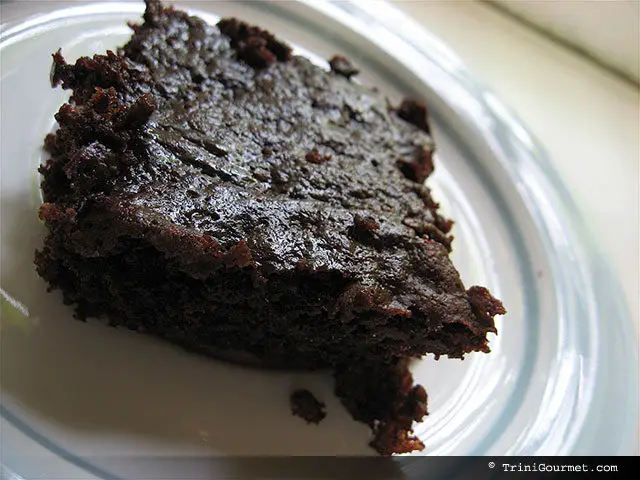 Oooh a brownie challenge, just the thing for me to inaugarate my new camera
! 🙂 I adore brownies , and I don't make them often enough, so taking part in Brownie Babe of the Month was a no-brainer 🙂 Although there are now dozens of variations on the brownie theme (even blondies), for emotional satisfaction I still find that nothing surpasses the simple all-chocolatey goodness of the original.
I looked around for a recipe that I could throw together for this challenge, and I found a winner in this simple recipe from Everyday With Rachael Ray
. This recipe wins on every front. It calls for very simple basic ingredients (most of which should already be in your pantry), it takes no time to put together, cleanup is minimal and the taste is OUT OF THIS WORLD. Amazingly enough, these brownies only get better the longer they sit. Fresh out of the oven they are light, airy, and oh so chocolatey… but as they sit they slowly get moister and fudgier… oh the decadence. Give it a try, you won't regret it! 🙂
Even though this recipe calls for 4 serving sizes, as brownies I cut the cake sheet into 12 portions and found these portions much more acceptable. If I was entertaining though I would defnitely serve the quarter portions, especially with an additional dollop of vanilla icecream and a drizzle of chocolate or caramel sauce. MMMMMM 😀 No one would ever guess that it took you practically no time to bring together 🙂
Fudgy Chocolate Cake
——————————————————————————–
Recipe By: Everyday With Rachael Ray

Serving Size: 4
Ingredients:
1/2 cup semisweet chocolate chips
1/4 cup milk
2 tablespoons heavy cream
4 tablespoons unsalted butter
1/3 cup sugar
1/3 cup plus 1 tablespoon all-purpose flour
1/4 teaspoon baking soda
Pinch of salt
1 large egg
1/2 teaspoon pure vanilla extract
Directions:
1. Preheat the oven to 275°. Butter and flour an 8-inch square baking pan. In a medium saucepan, melt the chocolate chips with the milk and heavy cream over low heat. Add the butter and sugar and stir until smooth. Remove from the heat.
2. In a medium bowl, sift together the flour, baking soda and salt. Add to the chocolate mixture and stir until smooth. Whisk in the egg and vanilla. Pour the batter into the prepared pan and bake until a toothpick inserted in the center comes out clean, about 30 minutes.
---