Lag B'Omer – Picnics are Fun!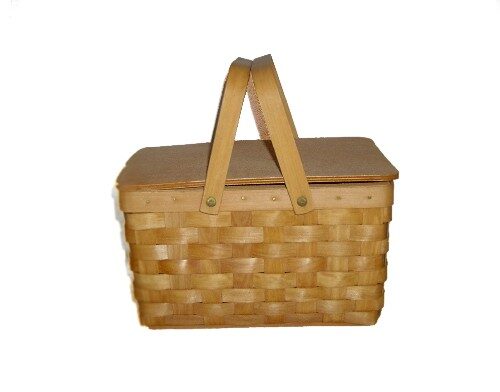 One thing that many people (both Jewish and non-Jewish) don't know is how many holidays and festivals there are in the Jewish calendar. Although the best known celebration is Hannukah (because of the proximity it shares at times to Christmas), Hannukah is actually a relatively minor holiday. For a full list of holidays in the Jewish calendar look here, some involve fasting but even more involve feasting (and even fasts are usually broken with festive fare). In an observant Jewish home this means there is always something going on! Whether its preparation, celebration or recuperation 😆
Lag B'Omer is one such day and its origin/significance is shrouded in mystery. It's a little tricky (for me) to explain so I'll defer to Wikipedia 😉
Lag B'Omer is customarily celebrated with picnics, bonfires, and is also a popular day for weddings to be held.
Because most of my friends work during the day I used to have an indoor night picnic. That can be a lot of fun as well, and one doesn't have to worry about bugs or ants 🙂
This year Lag B'Omer runs from sunset May 5, 2007 – nightfall May 6, 2007 and I may trod off to a particularly lovely park in my neighbourhood to commune for a bit 🙂
When planning a picnic, compactness, portability, and perishability are the key. I try to avoid dishes that are heavy in dairy or egg, as well as foods with bones. The following recipes all taste excellent at room temperature and leave no scraps or extraneous mess.
Here's my fantasy plan for this year, it's enough for a feast 🙂 If it's just gonna be you or you and another, simply pick 3 or 4 of the suggestions and you'll be full!
?????? French Bread (1 or 2 baguettes depending on length)
• Baigan Aur Tamaatar
• Chef Ming's Asian Tapenade
• Trinidad Aloo Pies
• Trinidad Barfi
.
Don't forget to include a bottle of your favorite wine or sparkling fruit juice 🙂
Once you're all done, it's time to pack your bag or basket. Why not take a look at the following fun and stylish options for carrying everything!
PicPack Picnic Backpack (4 Person Set)

Product Description:
Perfectly practical and incredibly convenient, the picnic backpack is great for your own outings, and it also makes a terrific gift for weddings, anniversaries, birthdays, and more. The pack comes with four champagne glasses, an insulated bottle beverage cooler, dining service for four people, a cutting board, cutting knife, handy multi-function tool, and salt and pepper shakers. Whether you're enjoying wine and cheese with that perfect someone on a lazy summer afternoon or a family picnic in the park or beach, stash some lunch and take PicPack's Picnic Backpack virtually anywhere.

Picnic Time Somerset Willow Basket for Two

Product Description:
Double lid willow basket with service for 2. The Somerset Basket is the perfect basket to bring on any picnic occasion! With a full willow construction, and plush corduroy interior, this traditional English style is a whimsical basket that will bring the picnic to any occasion. This basket includes a deluxe service setting for two allowing you to create the perfect picnic for yourself and a special guest. The Somerset is the perfect gift for any occasion! 19.29″L by 12.6″W by 16.93H. Includes: 2 containers and a softpack to put your food in.

The Hamptons Picnic Backpack for 4
by Picnic at Ascot

Product Description:
Beautifully designed this truly unique backpack offers sophistication and style while capturing the tranquility and class of The Hamptons. Featuring designer fabric and matching napkins and plates, it makes an impressive gift for any occasion.
---