New Commenting System Up!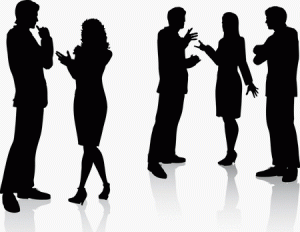 Hi everyone! I just wanted to take a moment to let you know that I recently upgraded the way that comments operate on TriniGourmet.com. Previously I moderated every comment as the site receives a strange amount of hateful comments/attacks that I would rather not publish, and as to be expected, a fair amount of spam as well.
Unfortunately as the comments can be quite numerous at times I don't always have a chance to respond in a timely manner to every question that is addressed (which leads to again, an increase in hateful comments/attacks – you can never win!). So, I've installed a new system that empowers each of you to take part and assist in the conversation AND moderation. Even better you can now log in with your Facebook account, Twitter account (if you have those!).
So how can you get involved?
• If you see a comment that poses a question that you can answer hit the reply button immediately below it to post your response. This will keep things nice and organized for future readers.

• If you see a comment that you think is particularly good/intelligent/helpful 'promote it' by clicking the "thumbs up" icon.

• If you see a comment that you think is abusive flag it for moderation by clicking the "Report Link" and/or downgrade it by clicking the "thumbs down" icon (see above).
This is one of the longest running Trini food blogs on the Internet and I'd like to think my readership is one of the most informed and vibrant as well. Although my words/photos/recipes are an important part of the site, don't underestimate your contributions either! It's part of what makes what we have here so unique. I look forward to seeing how the site continues to evolve with this addition and I will award giveaways periodically to those users who are rated as the "most useful" as my way of saying 'Thank You' 🙂
---