Urban Farming: A Small-Scale Solution to a Full-Scale Problem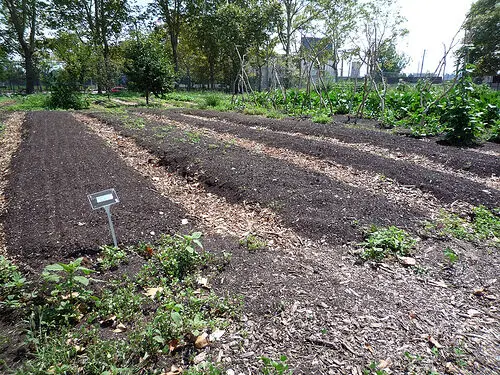 The Added Value farm in Red Hook, Brooklyn: across the street from Ikea, this flourishing urban farm–built atop asphalt–turns city money and volunteer labor into a thriving center of food, education and youth outreach. Photo by:
This post was originally published on October 5, 2008. It has been updated once since then.

From time to time I have touched on the worrying rate of inflation re: food prices here in Trinidad. Like most countries in the world we are victim to the growing global food crisis. As an oil-producing nation our agricultural sector has been neglected and scorned for so long, that we now find ourselves unable to provide adequately for ourselves, even though we have the land, resources and know-how.
Interestingly, urban communities in the US (and around the world) have come up with their own solutions, turning abandoned lots into community-based urban farms. A fact I learned via CNN International.
According to Wikipedia:
Social benefits that have emerged from urban agricultural practices are; better health and nutrition, increased income, employment, food security within the household, and community social life. UPA can be seen as a means of improving the livelihood of people living in and around cities. Taking part in such practices is seen mostly as informal activity, but in many cities where inadequate, unreliable, and irregular access to food is an occurring problem, urban agriculture has been a positive response to tackling food concerns. Households and small communities take advantage of vacant land and contribute not only to their household food needs but also the needs of their resident city.

AP Photo by Javier Galeano: A farmer works at a hydroponic farm which uses specialized irrigation methods to grow vegetables in smaller, non-rural areas, in Havana. The future of urban farming in Cuba is looking brighter than ever. Now that Raul Castro is president, many expect him to expand the program he bagan as an experiment in the early 1990s. Cuba is one of the world leaders in urban farming programmes as shown in the video below (if you are unable to view this video via your RSS or email subscription please click through to TriniGourmet.com).

So what exactly is Urban Farming?
Again, from Wikipedia:
Urban farming is generally practised for income-earning or food-producing activities though in some communities the main impetus is recreation and relaxation[2]. Urban agriculture contributes to food security and food safety in two ways: first, it increases the amount of food available to people living in cities, and, second, it allows fresh vegetables and fruits and meat products to be made available to urban consumers. A common and efficient form of urban agriculture is the biointensive method. Because urban agriculture promotes energy-saving local food production, urban and peri-urban agriculture are generally seen as sustainable practices.
With all our government's talk of '20/20′ and infrastructural development it appears the powers that be are more caught with the trappings of development than in offering pragmatic solutions to our daily problems. Small initiatives do exist though. One favorite of mine is the New Earth collective (formerly known as Suneaters) which distributes organically grown produce via a co-op system. Similarly, the underfunded but vibrantly dynamic Red Earth festival also attempts to support and broaden local awareness of farming initiatives and our interdependency with our environment.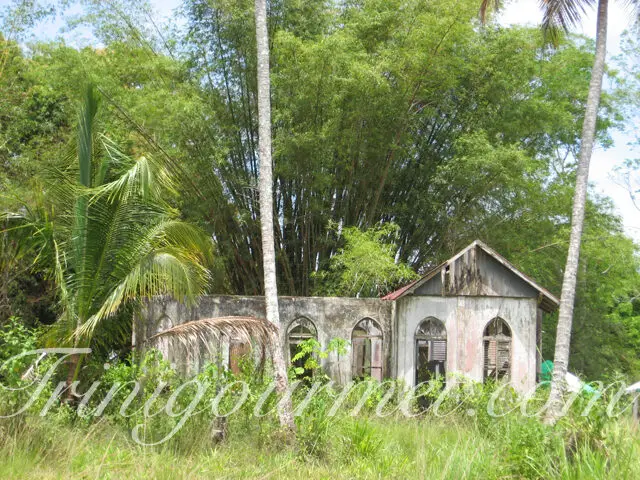 Macqueripe, Trinidad – location of 2009's Red Earth Festival
What are your thoughts on urban farming? Do you have an urban plot of your own? Is this an idea that you think Trinidad could/would be ready for? Leave me a comment and let me know 🙂
Want to learn more about Urban Farming? Check out these sites!

• Farming The Concrete Jungle
Provides numerous links to articles on the success, challenges and benefits of Urban Farming efforts in the United States

• Urban Farming
In 2005 Urban Farming began with 3 gardens in Detroit. In 2007 they had the equivalent of 160 gardens across the U.S. and beyond, providing fresh produce for an estimated 50, 000 people.

• Urban Agriculture in the Developing World
Excerpt: In the next two decades mass human migrations from rural to urban areas are expected to radically transform the world's demographic landscape. Much of this migration will take place in the developing world, where rural inhabitants now subsist on small scale farming. As these farmers migrate to urban areas, harnessing their skills through urban agriculture may prove to be one of the most effective ways to alleviate the crippling poverty that many will inevitably face when they finally arrive in cities.

• Why Urban Farming Isn't Just For Foodies
Excerpt: Urban farming tackles… three issues. It could relieve strain on the worldwide food supply, potentially driving down prices. The influx of fresh vegetables would help combat obesity. And when you "shop" for dinner ingredients in and around your home, the carbon footprint nearly disappears.

• Agriculture in Cuba Today
Cuba is one of the countries that has focused on the development of urban farming, with amazing results.
---