Sarina's Trinidad-Style Garlic Sauce (recipe)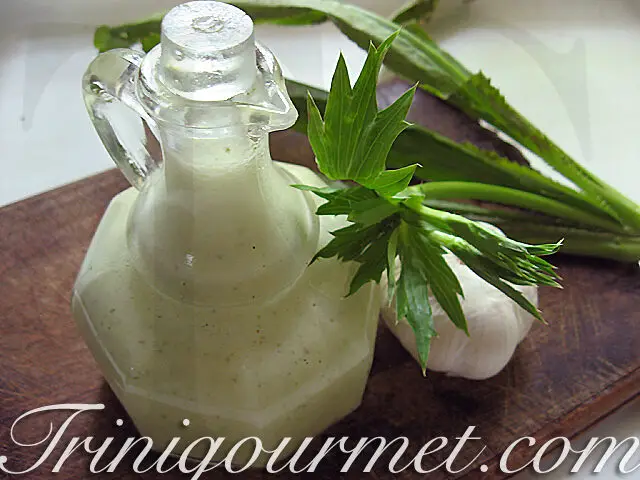 No Trini condiment series would be complete without a recipe for garlic sauce. Garlic sauce is one of those local favourites that can be found everywhere from beachside stands , to popular 'grill' joints as well as streetside food vendors. Indeed many street vendors have distinguished themselves solely on having 'ah bess garlic sauce' – something Trinis have taken to sharing digitally now via Foursquare ? Honestly, I have never experienced our style of garlic sauce anywhere else, and the closest equivalents I can think of are aioli and tzatzki (but even they are more extremely distant cousins), so I think a recipe is long overdue!
Garlic sauce is a flavour that many Trinis crave on savoury sides (especially sandwiches). Indeed, local sandwich chain Boomer's  branded itself in its early days as a more desirable alternative to the ubiquitous Subway by proclaiming itself the only sub chain to offer Garlic Sauce.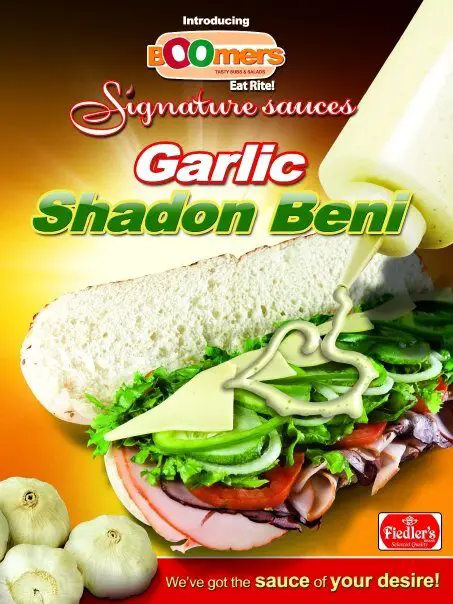 Subway of course quickly corrected this 'oversight', and now sub lovers can enjoy the flavour enhancement Trini garlic sauce brings at either chain!
So what exactly is the flavour? You'd be correct in assuming garlic (it is after all right there in the name) however, to me, the real energy of garlic sauce comes from the balance of sweet and tart and the all-important chadon beni (culantro).
Enjoy Trinidad Garlic Sauce on grilled meats, with french fries, over boiled cassava (or other boiled/steamed vegetables) or as a salad dressing. Once you've tried it once, you'll definitely be craving more!
Sarina's Trinidad-Style Garlic Sauce (recipe)
Prep time:
Cook time:
Total time:
Sarina's Trinidad-style Garlic Sauce
Ingredients
10 cloves garlic
½ cup white wine vinegar
3-4 teaspoons sugar
1 teaspoon salt
½ cup extra virgin olive oil
¼ cup chadon beni
(culantro)
Instructions
Combine the first 4 ingredients in a blender until liquefied.
Taste and adjust seasonings to taste
Turn blender on and slowly drizzle the olive oil so that the mixture emulsifies (the end result should be like an extremely light pourable mayonnaise.
Taste again and readjust seasonings if needed.
Add the ¼ cup chadon beni and pulse gently until green flecks are evenly distributed throughout the mixture.
This recipe is an exclusive TriniGourmet original. Please do not share it or post it to your site without crediting TriniGourmet.com and linking back to this site
---