Sauté Trinbago 2010: Part 1 – Arrival (video)
It has been no secret to anyone who follows my Twitter and Facebook accounts that I was extremely excited to attend last Saturday's Sauté Trinbago. After a 2 year wait, since the last Taste T&T festival, I have been itching for an event that showcases the cuisine and culture of my homeland.
I had grand expectations for this event (in no small part due to its $400 TT price tag) and I am happy to say that for the most part those expectations were met.
Arriving at Queen's Royal College as the festivities started, you would have been forgiven for thinking that you were in a soggy temperate land and not on a vibrant tropical isle.
As light drops strengthened into a steady drizzle I wondered if the event would literally be a 'wash' and if the skies would deter ticketgoers from attending.
From the first steps past the gates' signage an attention to detail was evident, from the branded booths to the elaborate horticultural displays which would be clad in steadily changing light displays as day gave way to night.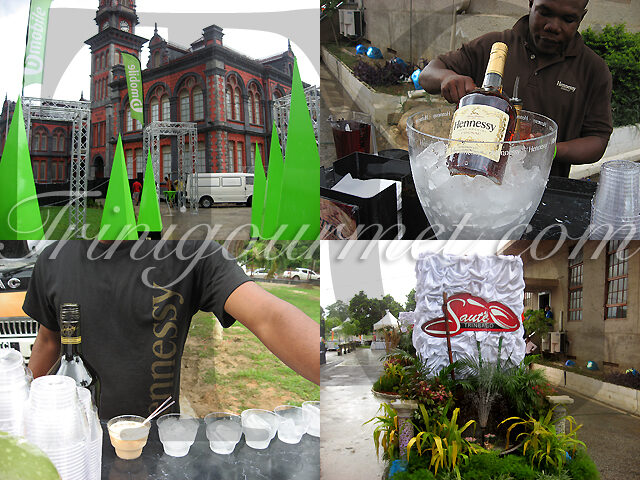 Greeting entrants immediately were two alcoholic stands. One plying Bailey's, the other Hennessy. Well yuh dun know yuh gyul fix up wit' both!
As I turned to my left I then saw a huge Breathalyzer poster. (Hmmm… good thing I wasn't driving!). Inhibitions rapidly melting away, I was now in a very well-disposed frame of mind to enjoy whatever else the afternoon brought, dark skies notwithstanding.
As if to validate my positive outlook, a group of young moko jumbies arrived on the scene
And a steelband began to play: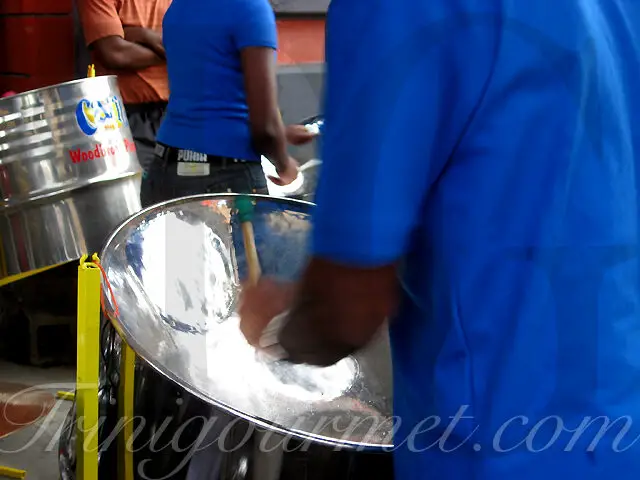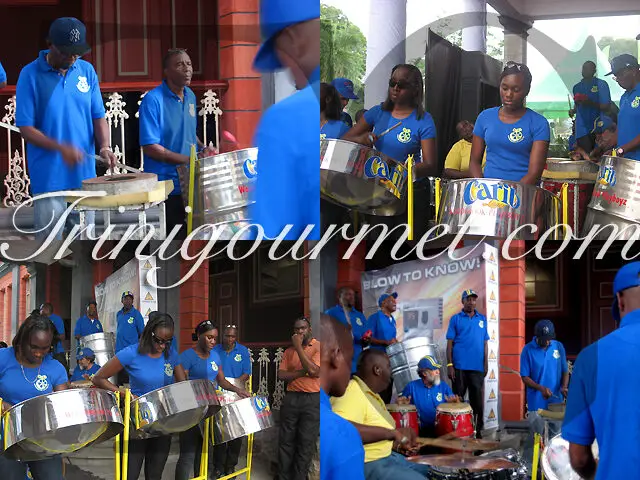 Entering the open area behind the main facade we found a literal free for all of beverages.
Pepsi for the taking!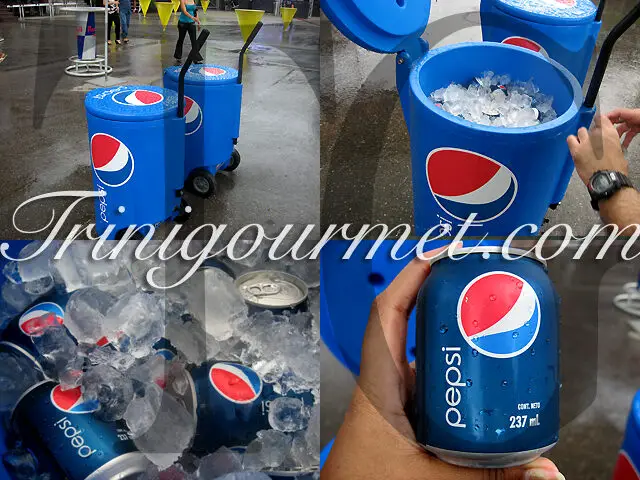 Carib Shandy on tap!
From beginning to end the experience was truly all-inclusive, as everything was covered with the price of admission. I had walked with a little 'sumtin' just in case, but there was really no need.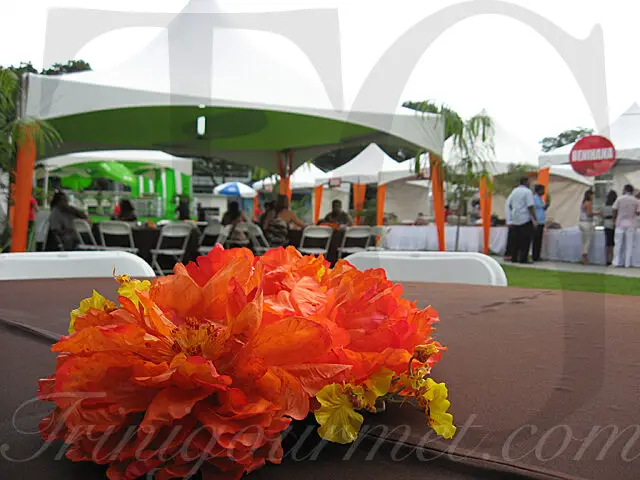 Looking for something to cut my teeth on I was drawn to one of the few stalls that was open, Benihana. Although Benihana has been in Trinidad for several years now, I've never been to it. For a chain franchise I was pleasantly surprised at the sushi, and I was extremely grateful that they provided a vegetarian option (unlike the majority of vendors I would come to realize as the day wore on).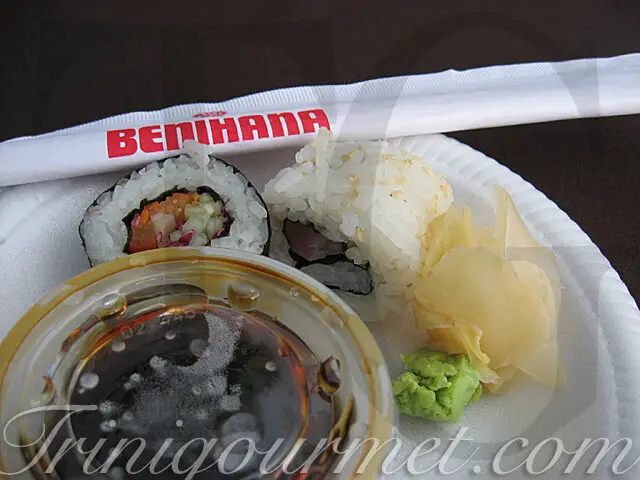 Sitting at one of the many tables, I looked around at the still relatively sparse crowd. Fortunately the sun was beginning to re-emerge and so I decided to take another walk around. That's when my eye caught the arrival of the Blue Devils…
Tomorrow: Sauté Trinbago 2010: Part 2 – Blue Devils & Moko Jumbies…
---