Sauté Trinbago is Today! (video)
It's been over 2 years since Taste T&T last opened its doors, leaving a trail of unanswered questions and disheartened patrons in its untimely demise. In the interim, many foodies like myself have wondered if and when its resurrection would occur and what, if anything, could rise to fill its place.
In a matter of hours Sauté Trinbago will throw its hat into the ring as a contender and, if reviews of last year's Sauté Trinidad are anything to go by, the crown may be theirs for the taking.
From the Trinidad Guardian:

The perfect mix

"To sauté, literally means to heat different ingredients together and essentially that's what we're doing on this occasion: creating the perfect mix of the finest, hottest ingredients," Shelly Ann Hee Chung of Link Me Ltd explained. Sauté will feature a wide assortment of culinary delights, from the tastiest aloo pies, mini roti and doubles, to pelau, oil down, bake and shark, souse and corn soup. Specialty dishes will also be prepared by popular establishments such as Benihana (Sushi rolls); Miss Trim's (Tobago—curry crab and dumplings); Nick's Gyros; Woodford Café; and, Coco Lounge (appetisers), just to name a few.

As patrons feast on these sumptuous dishes, enjoy indigenous treats like sugar cake, red mango, fudge, jub jub and Flavorite frozen desserts, their digestion will also be enhanced by a multi-cultural dance troupe, drummers, midnight robbers, moko jumbies, steelpan and tassa ensembles, as well as live entertainment from Shurwayne Winchester and YOU, Dil-e-Nadan, DJ Darryl and event founder DJ Shaun Christian.

…

"We're really trying to create a once-in-a-lifetime experience," said event co-ordinator, Sheena Tang Nian. "We want our patrons to become fully immersed in everything that is Trinidad and Tobago. So, from the time they enter the gate, all through their meals, drinks, the entertainment segments and even after they leave the venue, they should resonate with the power of the ambience and the total Trinbagonian experience."

Read the full article here.

Sauté Trinbago is an all-inclusive premium event

Lofty goals indeed, and I sincerely hope they are met. Driving around the Savannah yesterday, and viewing the preparations underway on the grounds of the wonderfully restored Queen's Royal College, I began to experience that heady rush that I last felt standing outside the doors of Taste T&T 2008.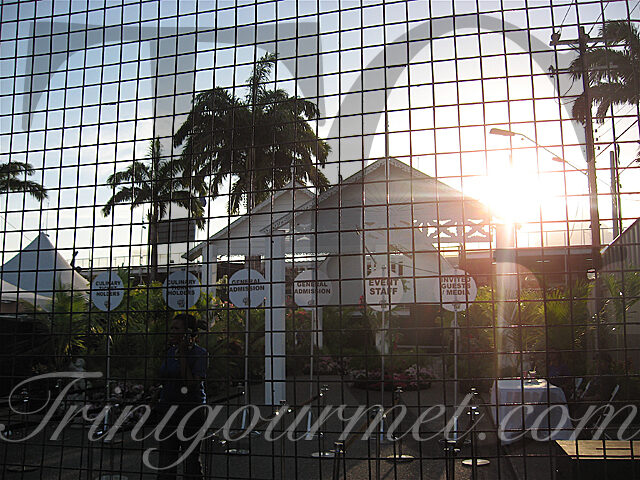 Oh how you are still missed.
This will be the first year that I attend a local food expo without Chennette by my side, and Trinifood (who made it to Taste T&T 2008) will also be missed. My camera bag is packed with batteries and memory cards and I look forward to capturing extensive footage and relaying it to you over the next few days.
In the interim I leave you with some previously unpublished images of Taste T&T 2008. Enjoy!
Remembering Taste T&T 2008

• Taste of T&T 2008 – We Does Eat Nice (article) – looking back now it's clear that the writing was on the wall that the event would be be no more 🙁
• Taste of T&T 2008 – Tickets and Gourmet Menu details
• Taste of T&T 2008 – A Fabulous 'Taste' (article)
---