Vote!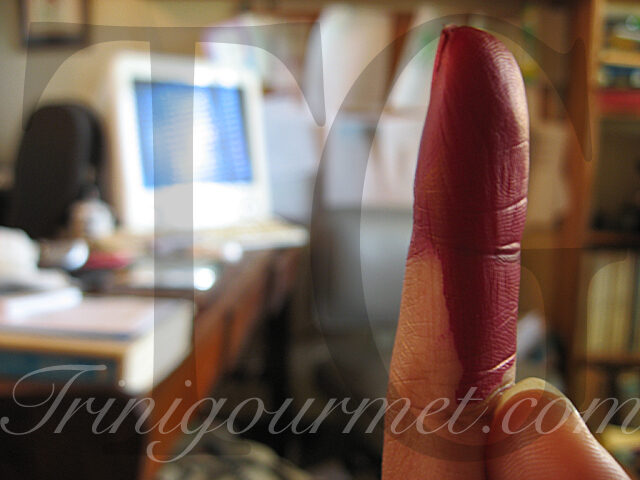 "Universal suffrage is the only guarantee against despotism." – May Wright Sewall

My finger as it appeared in 2007 and as it shall appear by Monday evening.
Tomorrow, Monday 24th, we Trinbagonians return to the polls to determine who our country's next Prime Minister will be. I'm not going to tell you who you should align yourself with, I'm not even going to tell you what criteria you should use when picking a candidate. We all have our reasons that matter to us and are entitled to be as public (or private) about them as we choose to be. However I do hope that we all exercise our right to participate in our democratic process. It's a right (and in some parts of the world a 'privilege') that too many are still fighting to have access towards.
The Elections & Boundaries Commission has done a good job this time around of allowing citizens to access their polling station information and registration status. If you haven't already looked yourself up you can do so by clicking here.
Take care T&T and whatever the result I hope we will approach it with grace come Tuesday morning.
---