Herbed Square Bread (recipe)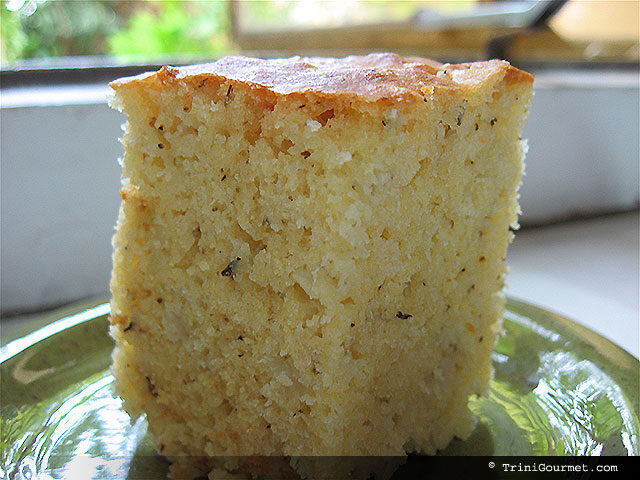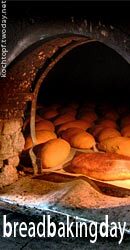 When I saw that Zorra at Kochtopf had decided to start a monthly bread challenge I knew I had to take part. I love to make bread and I don't make as many varieties as I would like 🙂 This would be an opportunity to really challenge myself and put to use some of the many tips and tricks I've been absorbing through osmosis via The Fresh Loaf 🙂
For this first challenge Zorra wanted us to make a bread that contained herbs. My first thought was to make a rosemary foccacia but I really wanted to challenge myself. That's when this recipe for Herbed Square Bread caught my eye. On the surface it appears as little more than a savoury cornbread, so what's the challenge in that? Well you see the recipe called for chopped onion, and I haven't attempted a bread with chopped onion since I was about 15 years old (and boy was that a disaster!). So turned off was I by that attempt that I have consciously avoided recipes for breads that included chopped vegetables ever since. Since this year is all about me overcoming my food phobias I thought it was time to dig deep, and give the savoury veggie-cornbread another try.
Although the recipe calls for 1 1/2 cups of chopped onion I thought it best to tip-toe and reduced the amount to a 1/2 cup. It was a decision that I am glad I made because I found the onion flavour to still be intense and I think if I had added more my old phobia would probably have just been reinforced. I also omitted the call for chopped celery, because … well I hate celery 😛 Other than that, this recipe was an interesting challenge and I'm glad I pushed myself to the point of making it.
So what's it taste like? The official description from The Good Home Cookbook
says:
This savory bread contains all the flavors of a classic turkey stuffing. It makes a fine accompaniment to soup.
Hmm, that's definitely a combo that I could imagine tasting quite well… I should probably make some veggie broth tomorrow for a light lunch/dinner and give it a try myself. However, right now, as I am typing this, I am eating it with some cheese and pepper sauce. If this bread was a first date, it wouldn't be the kind that you rush home to call your girls about, but it's definitely the kind where you go home and start thinking about how you wouldn't mind a second one, and maybe even a third…. and that can be a good thing too right?
Herbed Square Bread
——————————————————————————–
Recipe By: The Good Home Cookbook: More Than 1000 Classic American Recipes
Serving Size: 6
Ingredients:
1 1/2 cups all-purpose flour
1 1/2 cups yellow cornmeal
2 tablespoons sugar
4 tsps baking powder
2 1/2 tsps salt
1 teaspoon dried sage
1 teaspoon dried thyme
1 1/2 cups finely chopped onion (I reduced this to 1/2 cup)
1 1/2 cups finely chopped celery (I omitted this)
3 large eggs, beaten
1 1/2 cups milk
1/3 cup shortening, melted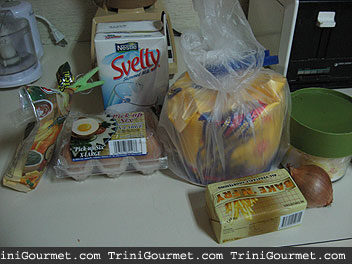 Directions:
1. Preheat the oven to 400F
2. Grease a 9-inch square baking dish
3. Stir together the flour, cornmeal, sugar, baking powder, salt, sage, and thyme
4. Fold in the onion and celery, set aside
5. Whisk together the eggs, milk, and shortening in a small bowl
6. Pour into the dry ingredients and stir only until blended
7. Pour into the prepared baking dish
8. Bake for 25 to 30 minutes, until golden and firm to the touch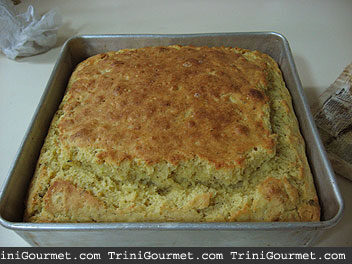 ---