Ole Year Offerings (2006): Sarina's Mint Tea Cocktail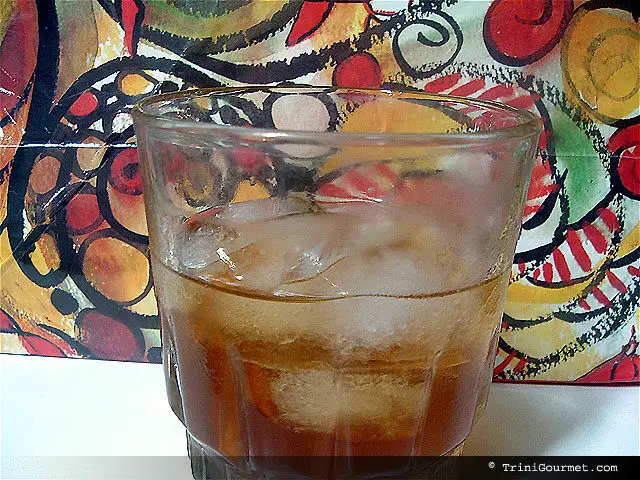 Welcome to the first in my 'Ole Year Offerings' Series. In Trinidad 'Ole Year's' is how we refer to New Years Eve. Much as it is around the world it is a time for gathering, celebration and anticipation. Hopefully the recipes that I'll be sharing all this week will help you to organize an 'Ole Year's' that is both entertaining and stress-free. All of these recipes should go together pretty quickly. Actual kitchen time usually runs under 30 minutes (not counting 'resting periods'). This , my first offering, is a Mint Tea Cocktail. It's sweet with a sinuous rum undertone that sneaks up on you. Serve ice cold over crushed ice for maximum impact. Feel free to substitute the rum with apple juice for an equally refreshing 'mocktail'! 😀
Sarina's Mint Tea Cocktail
——————————————————————————–
Serving Size: 4
Ingredients:
Ice
4 bags mint tea
1 lime
1/2 cup rum
Lime wedges or wheels, for garnish
2 cups sugar
2 cups water
Directions:
1. Combine mint tea, sugar and water to make an iced tea.
2. Add remaining ingredients and stir to combine.
3. Chill and serve over crushed ice.
---