Scottish Oatcakes (recipe)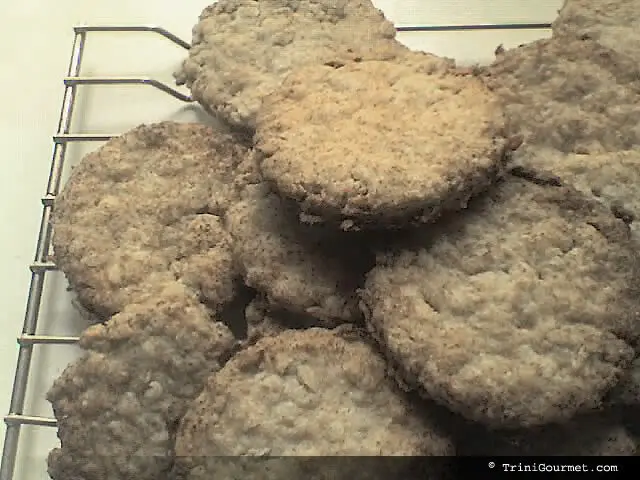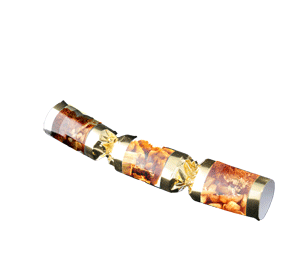 When I first read about Beck 'n Posh's British food challenge (titled Fish n Quips) I was immediately filled with curiousity, excitement and fear. You see, and I hope I don't offend too many, most of my memories of eating in England are far from fond. Outside of fish n chips nothing really appealed to me or was anything that I wanted to taste a second time. Some of this may have been a combination of hosts with poor culinary abilities, shady 'balti' establishments that hurt my stomach and having to navigate within my own kosher restrictions. I really hope that when I visit the Isle again I will have the means (and independence) to try places and dishes recommended by passionate Brit foodies, like Trig, whose judgment I trust and respect 🙂 I am also taking part in this challenge to see what dishes the other participants make so that I can maybe find some new recipes that will challenge my prior (mis?)conceptions. 🙂
So what was I gonna make? I wanted something that would excite my imagination. My mom makes a decent shepherd's pie but it doesn't inspire my imagination. Tea sandwiches and scones are nice but after 4 years of weekly Friday Afternoon Teas at Smith they now strike me as mundane. I really wanted to try something that I had not tasted or heard of before. After all, I take part in these foodie challenges because they bring an element of adventure to my days!
My options were quickly running out. And then it hit me (metaphorically, not literally!). Scotland! For some reason I find Scotland and Scots intriguing. Maybe I've watched 'So I married an Axe Murderer' too many times. Maybe it's because something in their straight-shooting no-nonsense style and accents reminds me of my Jamaican mom and her family. Maybe it's because the ones I've met have been nothing but friendly and warm. Maybe it's because I got so many supportive messages from total strangers in Scotland when Trinidad played in the World Cup. Yes! I would make something Scottish! but what?
A friend had once told me about cranachan, and at first I really had my heart on making that. But I have no raspberries, and I didn't feel like substituting the first time around. Then another friend suggested clootie dumplings. The name made me giggle and the recipe seemed interesting… but …. I just didn't feel like I wanted to go that route… I had just finished eating off a massive amount of a steamed pudding as it was. Then that same friend (Scottish can you tell?) suggested oatcakes. Hmm? I had never heard of these before and as we talked back and forth I grew more and more animated. Apparently Scottish Oatcakes are like the national bread of Scotland. But they're not really a bread. And they're not a cake (in the contemporary sense of the word). This was gonna rock!
I ran several recipes by my friend, that I had located online, for his approval and finally settled on the one listed below. It was a huge hit with my mother and me. She loved it especially because it was sugar-free and healthy. I loved it cos it was flaky and crunchy. We finished them off, Mom enjoying hers with sugar-free jam and tea. I decided to ignore my Scottish friend's suggestion to consume them with whiskey, opting instead for a 'classy' mug of Cherry Kool-aid 😉 So yummy. I will definitely be making another batch soon!
Scottish Oatcakes
Ingredients:
1/2 c. shortening
1 c. regular oats or quick-cooking oats
1 c. flour
1/2 tsp. baking soda
1/4 tsp. salt
2-3 Tbsp. cold water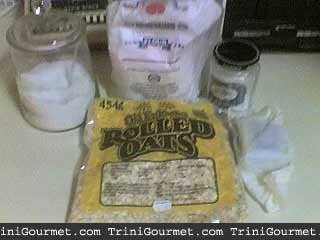 Method:
1. Preheat oven to 375 degrees Fahrenheit.
2. Cut shortening into oats, flour, baking soda, and salt until mixture resembles fine crumbs.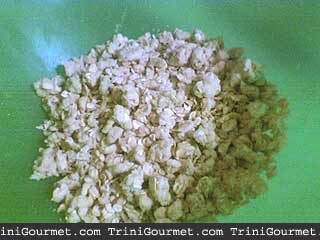 3. Add water, 1 tablespoon at a time, until mixture forms a stiff dough.
4. Roll until 1/8″ thick on lightly floured surface. Cut into 2-1/2″ rounds.
5. Place on ungreased baking sheet.
6. Bake until oatcakes start to brown, about 15-20 minutes until golden. (Keep an eye on them as they go from golden to burnt in the blink of an eye!).
makes 16-18 oatcakes
Serve plain or with honey, butter, jam or cheese at breakfast or as a snack. They can also be topped with meat or smoked fish.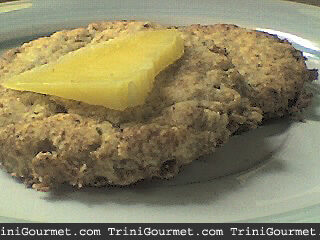 ---