Blog Party #17: Aloo Tiki (with Mango Chutney) & Sarina's Sparkling Ginger-Lime Shandy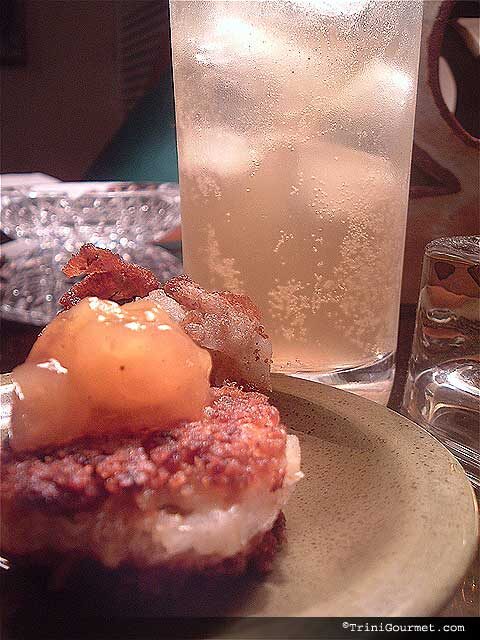 Today's Blog Party theme was Hollywood (Lights! Camera! Action!). So, inspired by the movie "A Passage to India
" I decided to make a batch of Aloo Tiki. But I didn't know what alcoholic beverage to serve them with. I had read that beer goes well with Indian food however I'm not a huge fan of beer, and further more beer isn't a cocktail (which is a requirement for Blog Party participation). Then I got the idea of a shandy, and that was when my imagination went wild! I knew I wanted a citrus vibe, to accompany the tang of beer and to also cut through the potato taste. I think the concoction I came up is beyond sublime. I've already drank the whole pitcher! 😳
Aloo Tiki (with Mango Chutney)
The trick to this recipe was leaving the heat and pan to do their thing. Patience patience patience. Because these patties have no binder besides breadcrumbs patience is of the essence. I found I got the best results by not flattening the balls but simply letting the heating process allow them to spread and thin out of their own accord. Approximately 10 minutes per side at medium-high heat did the trick on my side. Anything less and they fell apart 🙁
I think this is also a great Sephardic style Hanukkah dish as well 🙂
Ingredients:
6 medium potatoes
2 stale whole wheat buns
1 tbs chopped ginger
1/4 tsp (hot) pepper sauce
juice of 1 lemon
salt to taste
1/2 cup oil
1/4 bunch of fresh chadon beni (cilantro)
Directions:
Boil potatoes and let cool. De-stem the coriander and chop. In a food processor grind the bread into dry breadcrumbs. When the potatoes are cool, break them up into small lumps with your hands.
In a bowl mix the potatoes, the coriander leaves, and white bread with the all the rest of the ingredients except the oil.
When the mix is well mixed, heat oil and add to mix and re-mix. Separate the mixture into 15 to 20 small balls and them flatten them into little patties.
To finish heat a frying pan with oil, enough to shallow fry the patties until they are golden brown on each side.
Serve with mango chutney.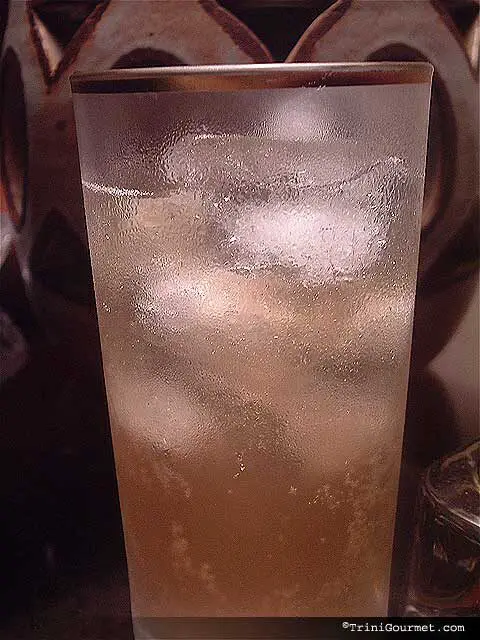 Sarina's Sparkling Ginger-Lime Shandy
Ingredients:
1 cup sugar
1 cup water
1/4 cup sliced ginger
2 limes
1 bottle beer
1 20 oz. bottle Sprite
Directions:
1. Bring ginger, sugar and water to a boil.
2. Take off heat and let steep for an hour
3. Add the juice of 2 limes
4. Strain into a pitcher
5. Add ice cold Sprite and beer
---