Basil Lemonade (recipe)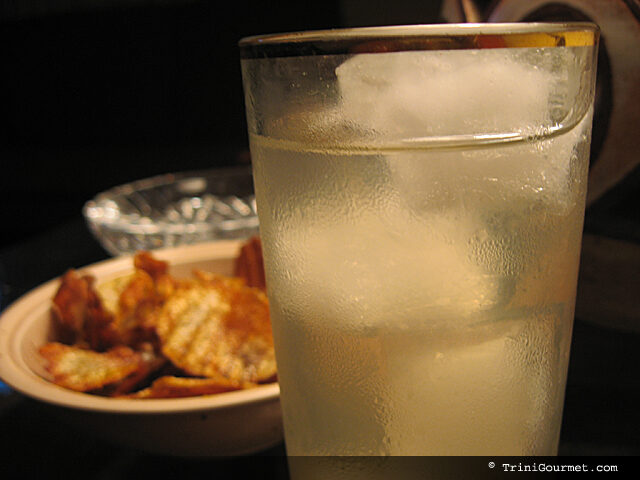 As promised, here is the Basil Lemonade recipe that I made for Stephanie's 43rd edition of Blog Party! One of the things that I love about adding basil to beverages is the muted herbal flavour that it imparts. This lemonade is no exception. It softens the acidity of the lemon/lime juice, and also mellows out the overt sweetness. Be sure to blend the basil leaves and lime juice completely before adding the water. That way there are no bits of leaves floating around 🙂
Basil Lemonade
Source: Adapted from a recipe on GoneRaw.com
INGREDIENTS:
2 lemons, juiced
2 pints ice cold water
2 basil leaves, washed
raw agave juice, to taste
6 ice cubes

METHOD:
1. Blend the lemon juice and basil leaves together until completely pulverised
2. Add ice cold water and ice cubes.
3. Blend until ice is completely crushed.
4. Add agave nectar (or sweetener of your choice) to taste.
---