Curried Rice (recipe)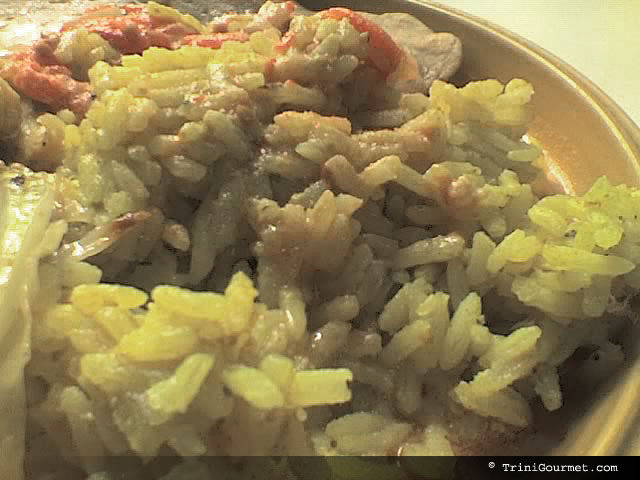 I have no idea why coconut and curry go together so well, but I'm sooo glad that they do 😀
This rice recipe leaves the rice grains moist and creamy 🙂
Curried Rice
——————————————————————————–
Adapted from a recipe by: GraceFoods.com
Serving Size: 6
Ingredients:
3 cups (750ml) water
1 cup coconut milk
1 tbsp. curry powder
1/2 teaspoon grated ginger
2 cloves garlic, chopped
1 sprig thyme
2 stalks escallion, chopped
1 medium onion, sliced
2 cups rice
1 teaspoon salt
Directions:
1. Bring water to a boil and add coconut milk, curry powder, ginger, garlic, thyme, escallion and onion.
2. Allow to boil for three minutes.
3. Add rice and salt. Stir and cover with a tight lid,
4. Lower heat to low and allow to steam until rice grains are tender.
---