Sarina's Curried Potato 'mini' Latkes & Bubbly Guava-Ginger Ale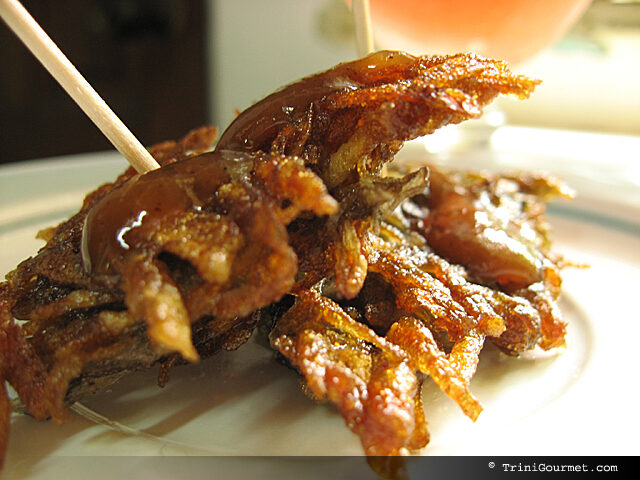 How have you been enjoying my Hanukkah 2010 series so far? At the moment I seem to be having a little trouble with my RSS feed so if you have not received the posts so far you can check out the recipe roundup to date here.
I first whipped up these curried potato mini latkes two years ago for an installment of my blogger friend Stephanie's now defunct Blog Party series. Latkes are probably one of the most recognizable Hanukkah dishes and there is much discussion and debate as to what makes one great. Some prefer as little seasonings and additions as possible. Some lean more towards the pancake side through the inclusion of flour. There are as many variations as there are cooks! Being Trini I figured where there's fried potato, curry and chadon beni shouldn't be too far behind. As Stephanie's event was cocktail party oriented I kept them bite-sized by frying them one teaspoonful at a time, and then piercing them with toothpicks for mess-free consumption. Truth be told though, I think they deserve to be enjoyed on a larger scale 🙂 Simply increase the portion of batter to make the latkes more traditionally sized 🙂
With latkes like this, forget applesauce or sour cream and head for your favourite chutney. This time around I used tamarind. Yum!
To cool things down from all that spicy goodness a cool bubbly drink was in order. I decided to keep things 'tropical' by mixing up a Guava based non-alcoholic cooler.
Things are definitely starting to feel more festive now! 🙂
This post was originally published December 15, 2008. It has been updated once since then.
Sarina's Curried Potato 'mini' Latkes
INGREDIENTS:
5 potatoes, peeled and grated
1/4 cup onion grated
1 teaspoon ginger grated
1/4 cup cornstarch
1 tablespoon curry powder
1/4 teaspoon cayenne powder
1/4 teaspoon cumin powder
1/4 teaspoon garam masala powder
1/2 cup coarsely chopped cilantro
olive oil
METHOD:
1. Combine grated potato with all the ingredients except the oil.
2. Heat 1 tbsp oil in a nonstick pan.
3. Fry the potato latkes by dropping 1/4 cup measures of the mixture into the pan, and flattening them in the pan. (use 1 teaspoon if you are making 'mini' latkes as appetizers.)
4. Fry on each side for about five minutes till cooked. Add more oil as needed.
This recipe is an exclusive TriniGourmet original. Please do not share it or post it to your site without crediting TriniGourmet.com. A link back to our site is not necessary but always appreciated 🙂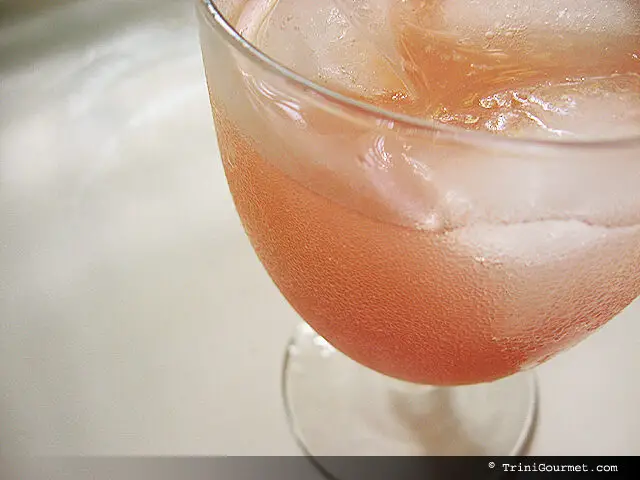 Sarina's Bubbly Guava-Ginger Ale
INGREDIENTS:
2 cups guava nectar
1/4 cup sugar
1 1/2 cups water
1/4 teaspoon salt
20 oz. bottle ginger ale
METHOD:
1. Combine all ingredients.
2. Strain and chill thoroughly.
3. Just before serving, add ginger ale.
This recipe is an exclusive TriniGourmet original. Please do not share it or post it to your site without crediting TriniGourmet.com. A link back to our site is not necessary but always appreciated 🙂
---